Page 1 of What were you doing on 9/11?

What were you doing on 9/11?
alfie noakes

(Elite)

posted this on

Saturday, 11th September 2021, 13:59
Not very original I know, but 20 years on I do remember exactly what I was doing. Don't remember many other world events in the same way.

I was working on a job installing automated gates for a house and the customer (a lady in her 70s) came outside to say what had happened. She seemed slightly offhand about it though, and made it sound like some sort of accident, possibly a light-aircraft had hit the tower - it may only have been the first impact at that time. She certainly didn't seem at all alarmed.

I remember searching the news on my whatever-it-was crappy phone of the time with what was probably 2g internet. That's when I saw what had really happened.

RE: What were you doing on 9/11?
admars

(Elite)

posted this on

Saturday, 11th September 2021, 14:37
I worked in London at the time, our offices were a 3 story house in zone 3, I worked in a room on top floor with 2 other blokes, the boss worked in the middle floor, he came running upstairs and told us to shut up and listen to the news on the radio (we had radio on for background noise).

He was freaked out, he had been there a week before on holiday!

I remember everyone trying to find out what was going on, but bbc and every other news site just timing out!

Journey home on the tube was a nightmare, i think they closed loads of lines as a precaution.

I also remember there was a band who had to change their album cover as it was going to show an explosion of the two towers, and the Spider-Man trailer got changed as that showed the towers.

I still have The Metro from the following day somewhere.

https://admars32.wordpress.com/
https://mobro.co/admars?mc=1
This item was edited on Saturday, 11th September 2021, 14:38

RE: What were you doing on 9/11?
Jitendar Canth

(Reviewer)

posted this on

Saturday, 11th September 2021, 15:57
I'd popped out briefly to buy a DVD actually. Whatever it was, I came back empty-handed to see the close-up of a skyscraper on fire.

I briefly thought it was Canary Wharf before the camera pulled back and revealed the World Trade Centre. 10 minutes after that, the second plane hit, and for the rest of the day, the world just stopped.

I think it was that night, or maybe the next that the BBC had the most out of touch, misplaced Question Time ever.

===========================
Jitendar Canth

Quote:
"I thought what I`d do was, I`d pretend I was one of those deaf-mutes."

Site Reviewer at DVD Reviewer & MyReviewer

Carving out a niche with a pneumatic drill at Anime @ MyReviewer.com

RE: What were you doing on 9/11?
mbilko

(Elite)

posted this on

Saturday, 11th September 2021, 16:06
I popped into my local in Fort William at the time, saw the planes hit and honestly thought it was a movie :(

RE: What were you doing on 9/11?
Robee J Shepherd

(undefined)

posted this on

Saturday, 11th September 2021, 16:33
I was on the phone to a friend about work things, and he was watching Sky News after the first tower was hit. Then I heard him shriek that the second had been hit, so the call ended soon after and no more work happened that day.

I remember ringing my partner at the time asking them to just come home (they worked in London).

I remember walking my dog Minna and saying to another walker I knew as I passed that this was a dark day, this was before the towers collapsed.

I remember worrying that the towers would collapse, and I remember them collapsing.

I remember how little footage there was (camera phones and social media wasn't a thing), and how every new piece that arrived was a major news event in itself.


Editor
MYREVIEWER.COM

My Flickr Photostream

RE: What were you doing on 9/11?
Si Wooldridge

(Reviewer)

posted this on

Saturday, 11th September 2021, 18:55
I was working in Swindon for Lucent Technologies (formerly AT&T UK) and we saw it unfold on the BBC website.

We had an American manager upstairs who came down to try and find out what was going on, he was in a real panic as he genuinely thought his country was under serious attack.  He spent hours trying to phone home to reach his family, but couldn't get through as lines were busy.

As you can imagine, not much work got done that day as we had a lot of links to the US.

And then I watched the next episode of Question Time and was sickened at the disrespect shown to the US Ambassador and the words that came out of a lot of that audience, even if some of it was true.

---------

Si Wooldridge
Reviewer



http://synth.myreviewer.com

RE: What were you doing on 9/11?
marksparks999

(Elite)

posted this on

Sunday, 12th September 2021, 13:00
I had just left working for Woolworths, was my last day, and was getting married a few days later.

I had got home lunchtime, i had the news on and was watching it unfold live.

I remember thinking it was like watching a film, like Die Hard, as i watched the images of a plane hit the tower, i couldnt understand how there was smoke already coming from the towers?

Then the realisation it was a second plane, and that this could only be terrorism.

It is not often watching something brings out such emotion for me, but watching this twenty years on, i still find it absolutely shocking, and heartbreaking.

In September 2006, 5th anniversary i was fortunate enough to visit New York, and what was then still Ground Zero, and the beginnings of The Peace Gardens and memorial.

RE: What were you doing on 9/11?
Snaps

(Elite)

posted this on

Sunday, 12th September 2021, 21:42
In the house on my own as I worked nights so I was watching it all unfold on the TV from the initial 'Some idiot's flown his Cessna into a building' to the full horror as video became available and you realised it was a full sized commercial jet.

Then the shock of seeing the second one hit as the cameras were focused on the fire from the first impact.

I had to leave it mid afternoon as I had to pick two of my kids up from school so the rest of the afternoon was just radio as they needed feeding and watering and they were too young to sit them in front of that.

The rest of it that day and night was by radio, probably 5Live, as I worked.
A lot of it was speculation on what and where anything else may happen.
Very much felt as though, despite how big an assault it was, it was a beginning of something.
Which it was but just not in the way we initially thought.

I couldn't tell you how much and when I felt the impact of it but certainly during the days and weeks afterwards it never went away as everyday there were new aspects of it from individual tragedies to reports on the identity of the terrorists and biographies of Bin Laden. 

We all went to New York for my Son's twenty first nearly five years ago and visited the memorial and the museum. 
Very quiet inside the museum. Maybe it was me but it felt like a different quiet to that of a normal museum or library.

If you go to New York make a point of going.


Snaps


---
My new Flash Fiction blog. All my own work
500ish
---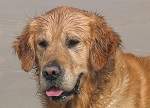 I am not young enough to know everything.
This item was edited on Sunday, 12th September 2021, 21:43

RE: What were you doing on 9/11?
Brooky

(Elite)

posted this on

Monday, 13th September 2021, 04:27
I woke up early as always watering my herbs n
Flowers outside , came in to make coffee
Woke up my uncle to go to kitchen made his breakfast it was about 8:30 am . I went
to make up the beds n get the laundry sorted
Then I put tv on to hear morning news as
always. Got me coffee n me ciggies , those days I use to smoke. And I started to brush my
hair got up to get me toast I saw the Twin tower
Saw the plane go into the Tower I froze drop
Me toast Scream Ohhh Nooooo!!!!!