Page 1 of New movies for 2018

New movies for 2018
bandicoot

(Elite)

posted this on

Friday, 5th January 2018, 13:39
46 new movies for 2018....
http://www.vulture.com/2018/01/upcoming-new-movies-2018.html

Another Jurrasic park film (Yawn, giving that a miss)
Another Fifty shades of rubbish
Early man by the makers of Wallace and Grommit (wait till the DVD)
Anilahation and a Wrinkle in time (Si fi films, might be interesting)
Anther Pacific rim film, how do they justify get sequels? (again will see on budget DVD only or eventually TV)
Ready player one Si-fi, might be interesting)
Cloverfield continued (Si-fi, last one was only worth  watching on Poundland DVD)
A whole lot of new marvel superhero films, yes, a lot of.
Solo a Star wars movie and Deadpool 2.....Yes will see at the cinema.
The incredibles 2....long time coming CGI sequel, Yes for cinema if you like CGI cartoons.
Mary Poppins returns......Arrrrrrrrrrrrrrrrg Nooooooooo!
Roma......yet another Si fi, might be interesting.

So thats me down for at least four Si fi films and one CGI cartoon this year :D

RE: New movies for 2018
Snaps

(Elite)

posted this on

Friday, 5th January 2018, 13:52
Haven't got long for one I'm looking forward to The Post being released on the 19th.

Snaps


---
My new Flash Fiction blog. All my own work
500ish
---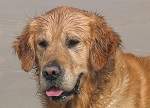 I am not young enough to know everything.

RE: New movies for 2018
mbilko

(Elite)

posted this on

Friday, 5th January 2018, 14:14
Really looking forward to the darkest hour , usual superhero movies i will watch and when i actually look I'm sure there will be loads I'm excited for and probably be ultimately disappointed in :)

RE: New movies for 2018
Will be avoiding anything superhero-related like the plague, as usual.

Vaguely interested in Jurassic Park because dinosaurs (although the trailer inspired little confidence).

I'm most looking forward to Solo. Not so much the film itself, but the prospect of a John Powell score to a Star Wars film. Very exciting indeed!

I'm also cautiously optimistic about Mary Poppins, purely because Emily Blunt is so perfect for the role.


---

RE: New movies for 2018
admars

(Elite)

posted this on

Friday, 5th January 2018, 21:31
I can see 2 cinema trips this year

1 - The missus and I for Solo
2 - The whole family for Incredibles 2, Incredibles is one of my fave Pixar films, the girls watched it recently on DVD and then demanded to watch it again the following day, so when all the toys etc hits the street I'm pretty sure I'll be nagged to go and and see it, only unlike Cars 3 it won't be against my will ;)

Pre kids any Wes Anderson film would be on our must see list, so that will no doubt be a Blu Ray purchase.

I'm also intrigued by the new Purge film, as the first I thought was surprisingly good, 2 and 3 less so, but this one has potential.

We used to enjoy a good superhero film, but we're so behind now, I wouldn't have a clue who is who and what's going on, I'm turning into my dad, although if Tom Hardy is in Venom I'm pretty sure the missus will be going on a girls night out to see that like she did Mad Max!

https://admars32.wordpress.com/

https://mobro.co/admars?mc=1

This item was edited on Friday, 5th January 2018, 21:31

RE: New movies for 2018
Quote:
bandicoot says...
"Cloverfield continued (Si-fi, last one was only worth watching on Poundland DVD)"
I really enjoyed 10 Cloverfield Lane! It was a very original sequel.


Editor
MYREVIEWER.COM

My Flickr Photostream

RE: New movies for 2018
ella

(Elite)

posted this on

Saturday, 13th January 2018, 01:35
Daniel Day Lewis has his new flick name The Phantom Thread appears to me very interesting , even when a few years ago he said he was retired , mmm wonder what got him back on the saddle.🤓Anyway welcome back
Mr Lewis😄

RE: New movies for 2018
bandicoot

(Elite)

posted this on

Saturday, 13th January 2018, 14:51
Quote:
ella says....mmm wonder what got him back on the saddle.🤓Anyway welcome back Mr Lewis😄Likely a fist full of dollars