Anime Review Roundup
New Licenses from Anime Limited
Every year there are Comicons and Expos, great big meet-ups of industry representatives and fans to talk shop and promote the newest acquisitions and forthcoming titles. I've never been able to attend. That wouldn't be a problem this weekend, I thought, as Anime Limited and their friends put on Cloud Matsuri, an online anime festival. It's hard to have a physical get-together when your venue of choice is a (hopefully permanently) mothballed Nightingale Hospital. There would be guests galore, and plenty of panels, all devoted to my favourite art form. And it would be on for free, 8 hours a day for two days; oodles of anime goodness. And guess what... I missed most of it. I was writing reviews. But Anime Limited did take an hour out to announce some new licenses, and I did manage to find an hour for that; and they had a doozy of a licence announcement.
First there was some info on existing licences.
B The Beginning will get an Ultimate Edition, and Anime Limited will release it in the US as well.
Bartender's Collector's Edition will come with 9 cocktail recipes and 4 drinks coasters (actual coasters, not duff discs).
As for the new licenses...
New: Code Geass Lelouch of the Re;Surrection in 2020
New: Season 1 of Demon Slayer - Kimetsu no Yaiba
New: K 7 Stories (sequel to K; they are also looking to rescue S1 originally released here by Kazé)
New: Planetes Blu-ray in 2020
New: The original Evangelion + Death/Rebirth and End of Eva Ultimate Edition BD 2021
Evan-mother-bleeping-gelion! This is the Holy Grail of anime, the show that Studio Khara have been sitting on, refusing its Western re-release (it's had a Japanese BD) until the rebuild movies were done. And the UK gets the first bite at the cherry. This is epic news, even though in all likelihood and given past precedent, it will be licensed and released in the US before the UK version gets to see the light of day. But we got the first announcement!
Actually, I'm more jazzed about Planetes, one of my favourite anime of all time. It got a decent Blu-ray release in Japan, and that should translate well to the UK release. Again we're the first country to get a bite at the cherry; it was left out of the US schedules when old Bandai titles were being cherry picked by Funimation and Sentai (few of those have been released); and my cynicism still applies regarding the UK and US release schedules. But this will be a day one purchase for me.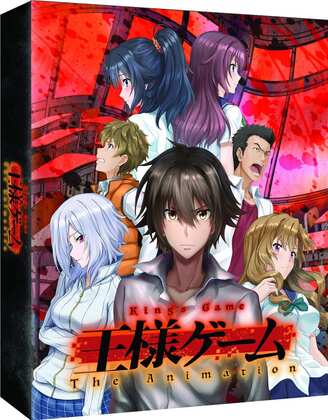 I didn't like King's Game. That's the short version, and click on my review if you dare.
King's Game
is another death game anime. A group of people are put in a situation where they are pitted against each other, both emotionally and physically. The point of the situation is to discover the rules of the game, and how to survive. The first problem with King's Game is that they make the rules up as they go along, and they're always weighted against the characters, even if it means breaking them. The second problem lies with the show's narrative structure, and the third problem is the show's lack of quality. Click on the review for problems four, five, six, seven...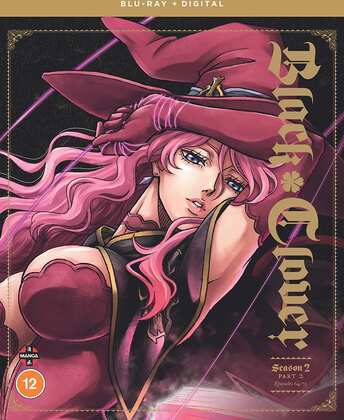 I had a better time with
Black Clover Season Two Part Two
, although this is one release which is constrained firstly by the release format, and secondly by where the show is in the narrative at this point. We get 2-disc, bite sized chunks of this ongoing shonen action adventure, and this particular chunk is the smallest yet, at just nine episodes. It's also a comparative lull in the story at this point, with no major arc in progress. It's an instalment of in-between. But if you like Black Clover, you'll still enjoy this collection.
This Week I Have Been Mostly Rewatching...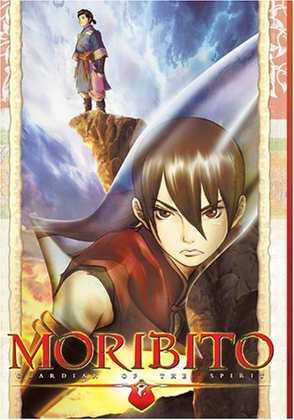 Moribito: Guardian of the Spirit. There are the shows that you watch as a matter of course, for entertainment, or out of habit. But then there are the shows that reside in a vault of excellence, the ones you take out on occasion, blow the dust off, stare lovingly at the packaging, and then reverently place a disc in the player, thrilled at watching something really special. Moribito: Guardian of the Spirit is what Kenji Kamiyama did after Ghost in the Shell: Stand Alone Complex, and it couldn't be more different. Yet it has in common a strong central female character. Moribito is a fantasy, set in a world with two moons, which exists in parallel with another world, and occasionally the two come into contact and things cross over. Balsa is a bodyguard, sworn to save eight lives to balance eight lives taken in the past. The eight life turns out to be the prince of the realm, who has become the child of prophecy, and whose father is convinced must die to save the nation from eternal drought. His mother begs Balsa to spend her life in keeping the prince safe, and together they escape the palace. And so begins a fantastic adventure.
MVM released Moribito on DVD in two halves back in 2010, and a subsequent collection came out the following year. The title is deleted now, but there are a few copies out there in the retail wild. I went for the Region 1 DVD release which came from Media Blasters on 8 discs. I got the 2009 DVD Jewel Case edition, which is a thing of beauty.
Here's my review
. Again, you'll have to do a bit of detective work to get the US DVD release. Moribito also has had Blu-ray releases, a Region free release from Media Blasters, and a Region A locked release from Viz Media, and good luck finding any of those.
All the Anime released King's Game on Blu-ray on March 9th. Black Clover Season Two Part Two is released by Manga Entertainment on Blu-ray and DVD today.