Anime Review Roundup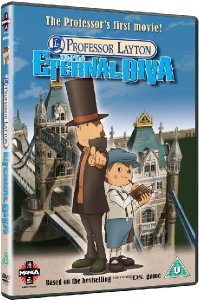 The biggest star that I have never heard of. Everyone has a blind spot, and with me, it's recent videogames. When I first saw the release schedule for
Professor Layton and the Eternal Diva
, I have to admit at scratching my head at the lavish attention that Manga are giving the film. After all, DVD and Blu-ray, as well as two Special Limited Edition collections seems like overkill for what looks like a simple kids film. Then again, the last time I held a handheld console, it was a Nintendo Gameboy, the original chunky version. It turns out that Professor Layton is one of the biggest selling, brain-training games there is, with players taking part in his various archaeological mystery adventures. It's no wonder that the film comes with such fanfare. But is it just another videogame tie-in, or is it actually worth devoting ninety minutes of your life to?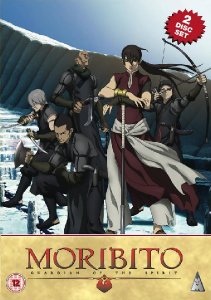 There are no such questions of quality when it comes to
Moribito: Guardian of the Spirit - Part 2
. It seems just a few weeks since I was reviewing the first half of this stunning fantasy series, and the arrival of the second half in short order is to be applauded. In fact, a show this good almost makes me lament those days when we used to get series in six or seven volumes, spaced two months apart, as Moribito is certainly a story worth savouring… almost. Click on the review to see just why this amazing show is probably my anime of the year.
Manga Entertainment release all the various permutations of Professor Layton and the Eternal Diva today. The release date for Moribito: Guardian of the Spirit - Part 2 varies depending on which website you traverse. It's either 4th October according to MVM, or 18th October according to Play and HMV. Either way, it's out now, and you shouldn't let it gather any dust on those shop shelves.