Anime Review Roundup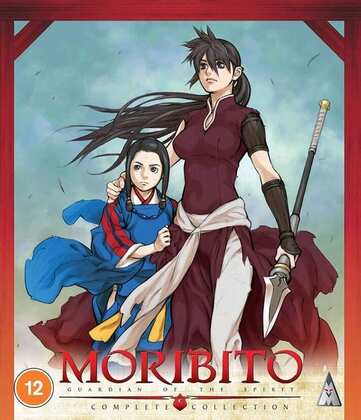 I absolutely love this show, so you can understand why I spent my review simply gushing about
Moribito: Guardian of the Spirit
on Blu-ray. That isn't to say that the release is perfect, and as plenty of anime fans are perfectionists, it's worth reading quickly to see what the minor issues with this release are. But I can't fault the show, a fantasy action adventure that harks back to the kind of storytelling that drew me into the medium to begin with, but written to appeal to audiences of all ages. You can be hooked on the adventure of a prince and the bodyguard tasked to look after him when his father turns against him, but this plays against the background of politics, and fantasy myths and legends, and a tale of two worlds that just give so much depth to the show. Click on the review to read more.
This Week I Have Been Mostly Rewatching...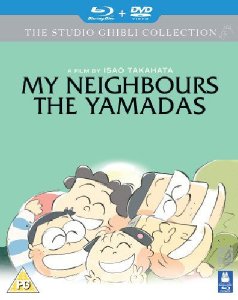 My Neighbours the Yamadas. Today, it seems that there was never a time when 'slice-of-life' wasn't a genre in anime. Everyone can appreciate a feel-good anime, especially about characters just loving life in inconsequential ways. They say the first such anime was Azumanga Daioh, which certainly defined the genre for television. But that came out in 2002. This Studio Ghibli film, directed by Isao Takahata was made in 1999, and it is every bit a slice of life production. It follows the everyday life of a fairly average family, mother and father, son and daughter, a pet dog, and grandma. It's a sketch format, little vignettes of their lives, the odd moments of silliness which bring the family together and make them stronger. It's like nothing else from Ghibli, or indeed Takahata but it really is quite rewarding.
The animation is pretty unique, very much like colour pencil sketches brought to life, really minimalist and character driven. It's not anime as we know it. Back then it was still called Optimum Home Entertainment, but not long after the company was renamed Studiocanal, and you can still get My Neighbours the Yamadas from them today on DVD and on BD/DVD combo. There may even be steelbooks from certain retailers.
Here's my review
.
MVM release Moribito: Guardian of the Spirit on Blu-ray today and I very much recommend it.