Anime Review Roundup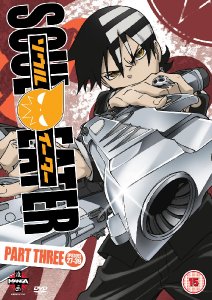 This is a bumper week of anime with two releases worthy of attention, the sort of shows that you take the time to savour and enjoy. Not too long ago, two releases would have been a quiet week, but in this age of half-season sets and value for money, two releases today is the equivalent of 6 DVDs a few years ago. And thirteen episodes worth of Soul Eater make me very happy indeed. With the advent of
Soul Eater: Part 3
, we're into the second half of this visual feast of anime. It's still the typical action series aimed at a young teen male demographic, and it still manages to outperform its nearest rivals in practically every respect. If the creators of Naruto had to animate their show to this intensity and level of quality, they'd be suffering nervous breakdowns after barely 20 episodes. And with the story moving towards the end game, Soul Eater just keeps getting better and better. Read the review to see just how much better.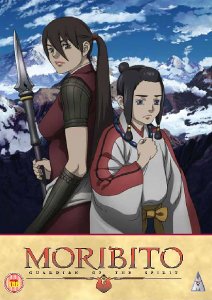 And that was the comparative duffer of the week! The real peach of anime comes in the form of
Moribito: Guardian of the Spirit - Part 1
. This appears to be just another fantasy anime series, set in what looks like the feudal era, with a spearwoman named Balsa finding herself with a young prince named Chagum to protect, as they flee from his family. His father is duty-bound to kill his youngest son since he was possessed by a water demon, one that threatens the land with a great drought if it isn't dealt with. So far, so unremarkable, but when you hear the names behind the show, the studio Production I.G., director Kenji Kamiyama of Ghost in the Shell: Stand Alone Complex fame, and composer Kenji Kawai, then you really have to sit up and take note. Stunning animation and peerless storytelling combine to deliver one of the anime highlights of the year. Click the link to read more.
Manga Entertainment offer us Soul Eater: Part 3, while MVM release Moribito: Guardian of the Spirit - Part 1. Both are available from today.