MCM Comicon News and Anime Review Roundup
New Licence Glut in Manchester
It was the turn of Manchester to hold a Comicon the weekend just past, and both Anime Limited and the gestalt entity that is Manga, Kazé and Animatsu, a.k.a. Kangamatsu had panels in which to announce new titles and remind us of goodies impending, as well as show off some cool stuff. As usual I'll just point out the new licenses; you can read more about the event at sites like
Anime News Network
and
UK Anime Network
.
Anime Limited actually let the cat out of the bag early on their first licence when they announced
Ping Pong
on the Friday. I loved the live action film of this story, and the anime intrigues. So too does
Blood Blockade Battlefront
which comes from the creator of Trigun and Gungrave. I've read the first few volumes of the manga, and if they're any indication the show should be a blinder. They also have picked up
Beck: Mongolian Chop Squad
which was initially almost released here by Revelation Films, who gave up when they got to volume 4. This is an epic show, in many ways the anti-K-On, and one of the best shows of the last decade. But the big news of the Comicon for Anime Limited was that they will be releasing Gundam in the UK; they've partnered with Sunrise for the whole franchise, and they'll begin at the beginning with
Mobile Suit Gundam
in two parts, DVD and BD in October and November, followed by
Gundam Reconguista in G
in December.
As for Kanganimatsu... Kazé titles include
Copellion
on DVD, and
World Conquest Zvezda Plot
on DVD, although the former really needs a Blu-ray release, but Kazé make up for this with the second part of Magi, as once again, we're the only English speaking territory to get
Magi: The Kingdom of Magic
on Blu-ray as well as DVD.
Manga Entertainment on the other hand still embrace Blu-ray, and they have
Danganropa the Animation
, the next two Naruto movies,
Naruto: Road to Ninja
and
The Last – Naruto -The Movie-
lined up for DVD and Blu-ray. They will also correct a major goof by releasing
Naruto the Movie: Blood Prison
on standalone Blu-ray (it was previously only available as part of the five movie boxset). Finally, the
Dragon Ball Resurrection F
movie will get a theatrical release.
Animatsu have
Bakumatsu Rock Samurai Jam
lined up, alongside
Beyond the Boundary
, Mamori Oshii's live action
Garm Wars: The Last Druid
movie, and the first live action
Attack on Titan
feature film.
I tend to steer clear of US news, simply because there's so much of it, but it was Otakon this weekend, where among other things, Viewster announced that they will have a subscription option, offering ad-free HD content, something that anime fans have been clamouring for ever since they drastically expanded their catalogue of old anime titles and simulcasts (a lot of the Funimation geo-locked titles eventually end up available to us there... Blood Blockade Battlefront being one example). But one bit of licensing news that made me squee was that Funimation has rescued
Noein
from Manga Entertainment, and they'll be giving it a Blu-ray release. I for one am hoping for Region B friendly discs.
Bad Tidings for Fairy Tail Fans
Fairy Tail has had a rough ride of late in the UK, following a promising switch from DVD to Blu-ray for the latter half of the run, and then a re-release of the first half on Blu-ray as well. The Blu-rays failed to score with the fans, and Manga stopped releasing those from Collection 9. Also, with Madman in Australia switching to NTSC masters, Manga had to author the Collection 9 DVD discs themselves, and the results were flawed to say the least. Now, judging from a Facebook post from Jerome Mazandarani, it looks as if Manga's relationship with Funimation regarding Fairy Tail has come to an end. We won't be seeing any more of one of the more promising long-running shonen shows in the UK from Manga, judging by this
answer to a fan question on Facebook.
Quote:
I don't believe we will be offered any more Fairy Tail for UK by the UK rights holder, Funimation. Speak to Anime Ltd. They are announcing a lot of Funimation stuff at the moment like Ping Pong and Gangsta. That's why we have no new Fairy Tail news for you.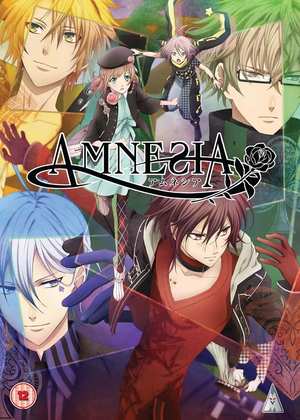 My first review of the week was for
Amnesia
, not to be confused with Dusk Maiden of Amnesia. It's a show based on a dating simulation, as so many of these harem shows are, but this one's aimed at the female market, with its protagonist a young girl with memory loss, who with the aid of a sprite, and through serial dating of the handsome men around her, has to somehow recover her missing memories. The only problem is that 'handsome' is the only thing that these guys have going for them. It's a show very much not aimed at my demographic, but there are bigger issues with structure and writing. Click on the review to read more.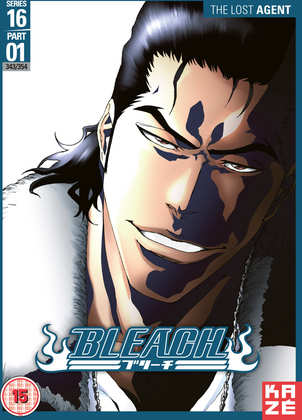 Next it was the turn of
Bleach: Series 16 Part 1
. We're almost to the end of the anime series at this point. Just one more collection to go and that will be it, with the proviso that they might go back and animate the rest in Japan at a later date. Bleach has been something of a rollercoaster ride for me in terms of quality, with some arcs more enjoyable than others, but nothing ever matched the promise that the show offered with its first season... until now. Series 16 Part 1 is the best Bleach I have seen since the beginning. Click the review to read why.
This Week I've Been Mostly Rewatching...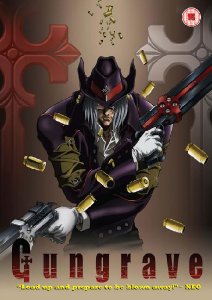 Gungrave. This show may be 11 years old at this point, but it's still a kick-ass sci-fi action show that's a must watch. It's based on a Playstation 2 game, which might give cause for concern, but this is one game adaptation that transcends its roots. It's from the creator of Trigun, but don't go looking for any happy go lucky characters, or goofy comedy. It's best been described as Berserk, but with an ending, although on the surface, its sci-fi mafia storyline has little to do with Berserk's sword and sorcery. But structurally it is similar. Berserk begins with a one armed Guts about to deal damage to a strange demonic monster, before flashing back to how he became a member of the Band of the Hawk, and his friendship and relationships with Griffith and Casca. Gungrave begins with an undead gunman named Beyond the Grave unleashing bullets on a horde of monsters, before flashing back to his life as Brandon Heat, his friendship with Harry McDowell, and his love for Maria, before they all got involved with the mafia Millennion group. Berserk takes us through the mediaeval warfare and politics bit, and then stops when the supernatural stuff hits the fan. Gungrave tells the story of how Brandon and Harry rise to prominence in the Millennion group, but it also tells what happens afterwards, when Brandon is betrayed and killed, and Milllenion starts dabbling in the dangerous science of resurrection. It's an awesome show with great characterisations and a gripping story.
I reviewed the
Gungrave boxset
some five years ago, and this classic is still readily available in the UK from MVM. Funimation did release it on Blu-ray in the US, but be aware that this is an upscale of an SD source; Gungrave was never animated in HD form.
Manga Entertainment released Bleach: Series 16 Part 1 on DVD for Kazé last Monday, 20th July, while MVM released Amnesia on DVD and Blu-ray on the same day.