BBC Worldwide Xmas Gift Guide 2013
BBC Worldwide has produced a dazzling array of gifts for Christmas 2013 featuring favourite TV shows and well-known personalities, with presents to suit all budgets and every member of the family. From Doctor Who 50th anniversary collectibles to Mr Tumble's interactive toys to cute and kitsch homewares designed by Kirstie Allsopp, there's something for everyone in the new Christmas gift collection.
Doctor Who
2013 sees BBC Worldwide celebrating the 50th Anniversary of the series. Highlights include specially produced Doctor Who Trivial Pursuit, Top Trumps and a DVD Board game to test the knowledge of even the most die-hard fans, as well as a unique version of Monopoly featuring all eleven Doctors, popular companions and of course some of his most famous foes! Doctor Who Home is a colourful, contemporary range of home wares and stationary to add style to the home of every Doctor Who fan. The collection includes porcelain teapots and mugs, notebooks and laptop cases featuring graphics of Daleks, Cyberman and the TARDIS. For those who want to wear their appreciation, there's a fun clothing range including adult sized TARDIS towelling robes, character dress up costumes and of course a replica of the Fourth Doctor's iconic multi-coloured scarf. And for the young-at-heart, among a wide selection of toys there's even a Doctor Who Mr Potato Head based on the one and only 'Mash' Smith!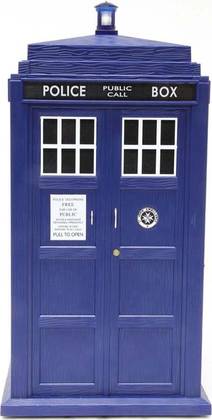 Kirstie Allsopp
Craft queen Kirstie Allsopp has designed exclusive kitchenware, stationary, toiletries and craft kits for lovers of retro chic. There's an assortment of country cottage inspired ceramic biscuit jars, cake-stands and tea-pots, bringing warmth and tradition into the home. And to keep every room smelling sweet, there are reed diffusers and scented candles. The bathroom isn't forgotten either with an assortment of shower gels, soaps and body lotions. Floral fans will love Kirstie's pretty recipe journals, magazine racks and notebooks to help keep them organised. And for crafters, Kirstie had master-minded kits to help home-makers put together their own unique creations including a beeswax candle making kit and an apron kit. Dressmakers will also enjoy the handy haberdashery set and sewing basket.
For Children
Something Special
For pre-schoolers, Something Special's much-loved Mr Tumble has an exciting range of toys and goodies. New for this year is a delightful Mr Tumble talking soft toy to thrill and entertain little ones. There are books, memory games and jigsaw puzzles, while accessories include a Something Special backpack and an umbrella.
Walking With Dinosaurs
For children fascinated by the pre-historic, there are toys and puzzles galore in the Walking with Dinosaurs collection. Kids really can become little monsters with the help of the electronic Gorgon Stomping Feet or can fire their imaginations with the Ultimate Gorgon toy. Little minds will also be stretched by 3D puzzles and jigsaws, while pocket-money priced gifts include figures of Patchi, Scowler and Juniper.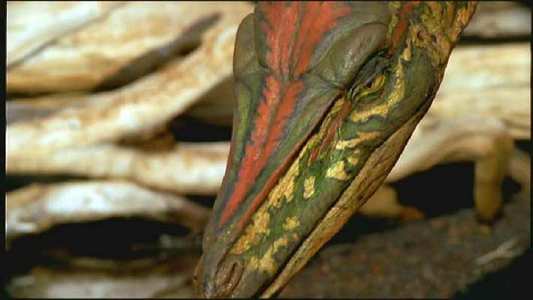 Only Fools and Horses
Christmas wouldn't be Christmas without Peckham's first family. So for those who love the classic comedy there's an adult size Only Fools and Horses onesie, as well as adult and children's dressing gowns inspired by Del-Boy's inimitable sheepskin coat. There's also a teapot in the shape of the Trotter's faithful yellow robin reliant and hilarious Del-Boy and Rodney shaped salt and pepper shakers.

Hairy Bikers
Fans of the imaginative cookery style of Hairy Bikers Dave Myers and Si King will love their luxury range of cookware, suitable for all home chefs. The range, which will be exclusively available at Boots, includes a casserole dish, a pie dish, an extra large pepper mill, utensils and a tasty roasted condiment range.