Brand new live comedy from Russell Brand, John Bishop, Alan Davies, Jason Byrne and Simon Amstell with DVD releases in time for Christmas
International comedy sensation and British Comedy Award winner Russell Brand brings his first ever world stand-up tour to London's Hammersmith Apollo with his new stand-up DVD, Russell Brand Messiah Complex. According to Russell, the 'Messiah Complex' is a disorder where sufferers think they might be the messiah. Did Jesus have it? What about Che Guevara, Ghandi, Malcolm X and Hitler? All these men have shaped our lives and influenced the way we think. Would Ghandi be into Apple? Would Che Guevara endorse Madonna? Would Jesus be into Christianity?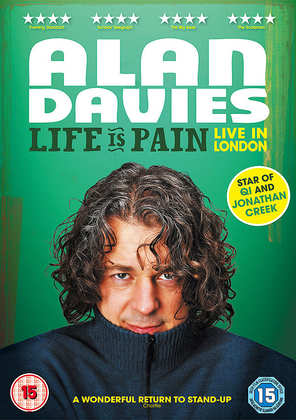 Award-winning comedian and star of BBC Two's QI series, Alan Davies makes a triumphant and long-awaited return to stand-up with his first live tour Life Is Pain in more than a decade. Recorded live at London's Hammersmith Apollo, Life Is Pain on DVD is a glorious insight into Alan's unique world view – growing up in the 1970s, losing his mother as a little boy, the vagaries of Facebook, adult toys and being a father are just some of the subjects he tackles.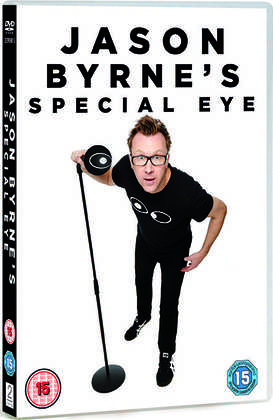 Star of BBC One's hit sitcom Father Figure, Jason Byrne, brings his brand-new show Jason Byrne's Special Eye to BBC DVD. Edinburgh Fringe Festival stalwart Jason Byrne's new stand-up DVD release features a riotous set filmed in Dublin. Jason Byrne Live: The Collection is also coming out in time for Christmas. The 2 disc set features Jason Byrne's Special Eye and Cirque du Byrne, which was filmed live at London's Hammersmith Apollo during his sell-out 2011 tour. It is Jason's inspired and original brand of hysterical wit that demonstrates why he is one of the biggest selling comedian at the Edinburgh Comedy Festival.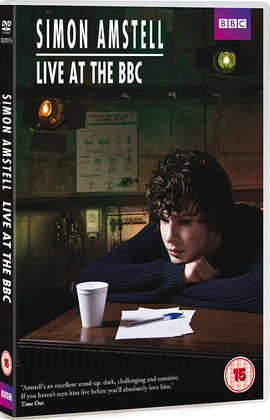 Following an international tour of his stand-up show Numb, including a seven-week residency in New York City, actor, writer and TV presenter Simon Amstell returned to London to perform a stripped back special one-off performance of Numb at BBC Television Centre, recorded live for Simon Amstell Live At The BBC DVD. Described by The Guardian as "the real deal. Where philosophy collides with anxiety: where Heidegger meets Woody Allen."
The Sunshine Tour saw multi award-winning stand-up John Bishop play to over 400,000 people in arenas across the UK. Following that, John decided to take some time off, however his family decided that life was better when he was out of the house so John spent a year jumping out of aeroplanes, visiting Downing Street and taking male grooming to the extreme. John tells the hilarious story of his year-off in Rollercoaster. Both shows are available to own together for the first time in John Bishop Live: The Stand-Up Collection DVD.