Classic British TV, Shelley and Justice comes to DVD this April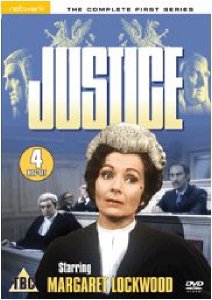 MARGARET LOCKWOOD STARS IN
JUSTICE - THE COMPLETE FIRST SERIES
The maker of hit TV series

The Main Chance

creates yet another immense hit drama, featuring Margaret Lockwood as a no-nonsense female barrister, JUSTICE- THE COMPLETE FIRST SERIES (Cert. TBC) is available to buy on 30th April 2012, RRP £39.99.

This set comprises both JUSTICE and the single screenplay drama which preceded it: JUSTICE IS A WOMAN- also starring Lockwood but this time as Julia Stanford, a barrister who, convinced of her client's innocence, defends a young man accused of rape and murder.
Intuitive, adept and deeply conscientious, Harriet Peterson possesses a steely determination and the necessary tenacity to fight for her clients. But she is not infallible- and a turbulent personal life occasionally spills over into her professional life as she takes on a range of cases from child custody battles to murders, medical negligence to treason.
Publisher:
Network DVD
Release Date:
30th April 2012
RRP:
£39.99
Running Time:
730 minutes
Screen Ratio:
1.33:1/colour/black and white
Discs:
4
Cat. No.:
7953666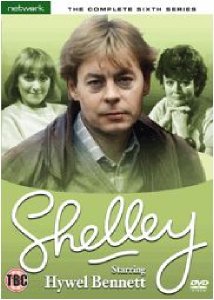 SHELLEY
:
THE COMPLETE SIXTH SERIES
Hywel Bennett (

Pennies from Heaven, EastEnders

) stars as the cynical and highly educated skiver James Shelley in this hit ITV sitcom.

SHELLEY - THE COMPLETE FIFTH SERIES (Cert. TBC) is available on DVD from 30th April 2012, RRP £12.99.
It's been months since Fran gave Shelley the elbow - until he can prove himself, economically speaking. In this sixth and final series, his ceaseless battle with bureaucracy sees him staging a sit-in at the electricity board and spending a night in a police cell, while enduring loneliness, burglary, and a visit from his mother - who's on a mission to reconcile him with Fran. But most distressing of all… he has to live without his toaster!
Created and written by Peter Tilbury (
Sorry I'm A Stranger Here Myself
), Shelley was one of ITV's longest running sitcoms - lasting for ten series over thirteen years and receiving a BAFTA nomination for Best Comedy Series in 1981.This set contains the complete fifth series, originally broadcast in 1982 and also starring Belinda Sinclair as Fran, Warren Clarke (
Dalziel and Pascoe
) as Shelley's friend and giver of temporary refuge, Paul, and Garfield Morgan (
The Sweeney
) as ever-present hall porter Desmond.
Release Date:
30th April 2012
RRP:
£12.99
Discs:
1
Running Time:
150 minutes (approx.)
Screen Ratio:
1.33:1
Cat No:
7953703