Page 1 of [VIDEO] The Black Panther

[VIDEO] The Black Panther
mbilko

(Elite)

posted this on

Saturday, 10th June 2017, 08:31
This looks badass :) Can't wait



RE: [VIDEO] The Black Panther

RE: [VIDEO] The Black Panther
admars

(Elite)

posted this on

Saturday, 10th June 2017, 20:44

[VIDEO] RE:The Black Panther

RE: [VIDEO] The Black Panther
Snaps

(Elite)

posted this on

Tuesday, 17th October 2017, 08:47
Seems to be the regulation amount of crash, bang, wallop.



Snaps


---
My new Flash Fiction blog. All my own work
500ish
---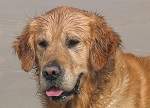 I am not young enough to know everything.

RE: [VIDEO] The Black Panther
mbilko

(Elite)

posted this on

Tuesday, 20th February 2018, 17:35
Just saw this and if you will pardon the pun, completely blown away, just a superb take on a b or c rated super hero, just perfect take mixing tech savvy and african tribal history, great acting especially the bad guy and probably my favourite of the Marvel Universe superhero takes.

RE: [VIDEO] The Black Panther

RE: [VIDEO] The Black Panther
Si Wooldridge

(Reviewer)

posted this on

Sunday, 25th March 2018, 09:11
Quote:
Robee J Shepherd says...
"After Wonder Woman showed that a big budget blockbuster can have a female lead, be directed by a woman, and make oodles of money at the box office..."
And that was a crap film as well, after the first half hours at least...


---------

Si Wooldridge
Reviewer



http://synth.myreviewer.com