Review of Bob The Builder: When Bob Became A Builder
Introduction
Bob has been around a while now but due to having incompatible children I have rarely encountered him in the flesh and I`ve never seen him live( I deny everything). Neil Morrissey voices the lovable builder and the cast includes Richard Briers as his Dad?
Episodes
When Bob Became a Builder
During a building gig at the seaside Bob relates how he first went into construction work. It all began when he helped his father (Richard Briers) build their house one summer. Bob, a shy 15 year-old met new neighbour Wendy and in the following years acquired all his building skills and a regular team of diggers, rollers and lifters.
There are also 3 other episodes on the disc.
Pilchard in a Pickle
Muck Gets Stuck
Scoop Saves the Day
Also on the main menu Sneak Peek-adverts for other shows and The Hit Parade-more adverts for other shows. At least these are skippable.
Video
Lovely clear colours with Bob and his team looking cleaner than any builder I`ve ever seen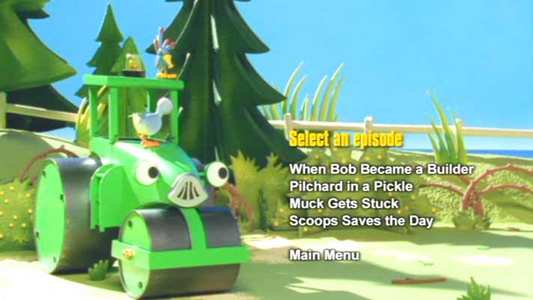 Audio
Yes it`s that irritating song that some of us bought and made number one. I`m sorry so sorry but the kids still love it. I bet some builders have it as a ring tone.
The sound is clear with no problems and it really doesn`t drive you mad-not like the evil Pingu.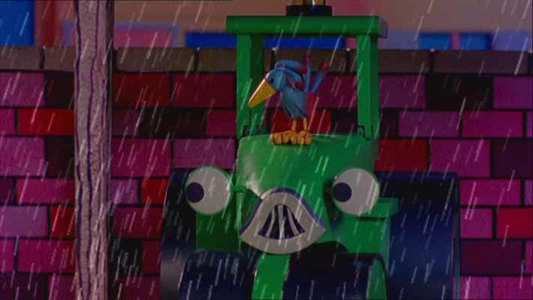 Features
Yes there seem to be some extras-no I haven`t trawled them exhaustively—I did my time in the pre-school zone and I`m cured I tell you.
Scarecrow Dizzy
An onscreen book with pictures.
Photo gallery
Photos of the team
Bobstars!
Songs from the shows:
Apple a day
I can`t get down
Find that cat
Big brass band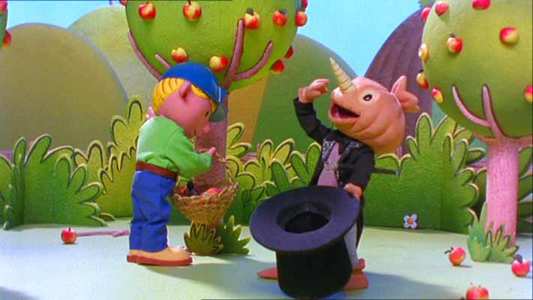 Conclusion
Quality children`s telly complete with great characters and amazing merchandising possibilities what more could you want? There is plenty on this disc for the pre-schooler and the loveable Bob doesn`t overstay his welcome. At least DVDs don`t need to be rewound as the episodes are shown for the 46th time on a Sunday eh?