Family seasonal fun with A Christmas Tail and Christmas Snow in November on DVD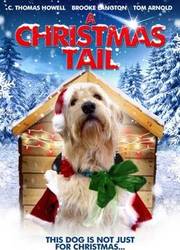 An early planner for Christmas looking at getting some family entertainment to keep the kiddies quiet whilst you all get drunk on whiskey after stuffing your faces with turkey? Good news,
Kaleidoscope Entertainment
have announced two DVD titles for November, aimed at doing this very thing.
First up on 5th November is doggy comedy
A Christmas Tail
, with a runtime of 84 minutes and a recommended retail price of £12.99. It stars C. Thomas Howell and Tom Arnold.
Synopsis follows...
This is a heart-warming, family-friendly comedy about a young boy's hilarious relationship with his giant dog, Chilly.
It's the week before Christmas in sunny California and 11 year old Bobby finds out his dad has accepted a new job working for the FBI in New York. His huge dog, Chilly, will need to find a new home, unless Bobby can housetrain him in five days so he's ready for the family's new apartment.
But when Bobby's plan is foiled by a gang of high-end dog thieves, can Chilly save the day by using all the new tricks Bobby has taught him, or will our friends be separated forever?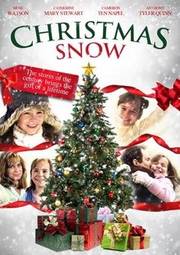 Out a week later on 12th November is
Christmas Snow
, with a longer running time of 110 minutes, which may be a good or a bad thing depending on the attention span of your loved ones. The RRP will also be £12.99.
Synopsis follows...
Christmas is the time for bringing people together, only for Kathleen it wasn't her family that she was stuck with across from the Christmas turkey, but two strangers stranded in her home by a winter blizzard!
Usually the Christmas Grinch, Kathleen is forced to look at the festive period with new eyes after a lifetime of avoiding the Christmas spirit, having been left disheartened and disillusioned by a family tragedy.
Unable to avoid the holiday any longer, Kathleen must step out from the cold and let her heart thaw as she experiences for the first time the magic of Christmas and experiences a gift of a lifetime!