Review for The Vision
I don't recall having seen 'The Vision' when it aired in January 1988 despite it commanding a front page on the The Radio Times (unusual for a one-off Screen Two film) and featuring two internationally renowned actors; Lee Remick and Dirk Bogarde. Viewing it today. It's an absolutely fascinating watch – not least given the benefit of all that has passed since it aired.
As the programme featured on the 'People Channel' is entitled 'Watch the Skies', you'd be forgiven for assuming (as I did) that it was a scarcely disguised dig of the then relatively new Sky TV – only you'd be wrong. Sky TV was formed in 1990. It is, however, a very real critique of the rise of TV evangelism and the power such a medium seemed to have over vast swathes of the US populace – 'diggin' deep for Jesus'.
As the Network blurb succinctly puts it: "
Dirk Bogarde, Lee Remick and Eileen Atkins head an outstanding cast in this powerful drama from the creative team behind Shadowlands. Originally screened as part of BBC2's acclaimed Screen Two strand and featuring an early TV role for Helena Bonham Carter,

The Vision

is a disturbing reflection of an era of televangelists, burgeoning satellite channels and ruthless media manipulation.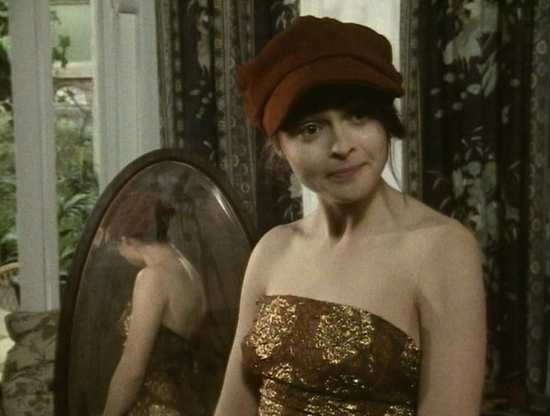 Bogarde plays James Marriner, a faded, unhappily married former TV presenter who is persuaded to front the People Channel a right-wing, evangelical satellite network poised to launch in Europe; determined to recruit "Gentle Jim" as a reassuringly familiar anchorman, the network's steely, seductive boss Grace Gardner (Remick) proves hard to refuse.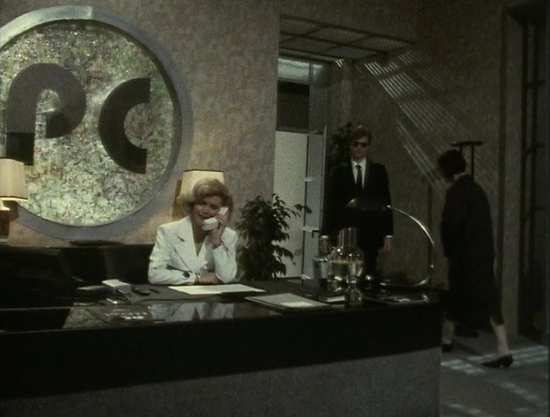 As the network's first live transmission looms, Marriner, whose personal life is now under surveillance, has become deeply uneasy about its aims. Gardner, however, makes it clear that any attempt to alert viewers to her organisation's true agenda will bring about a devastating retribution"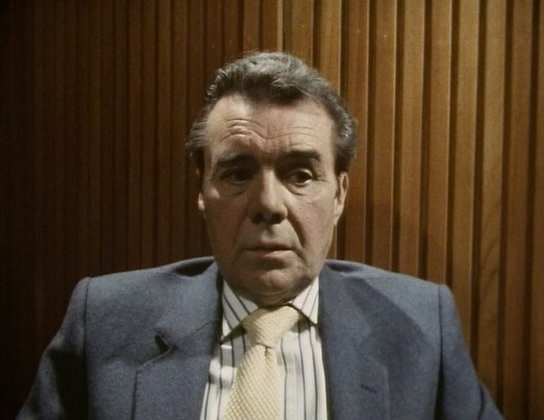 What's really special about the film is that, whilst it's focused on the potential power of a rich, religious media owning organisation (the 'Moonies' owned a number of TV studios at this time), it's also a deeply personal voyage of discovery for Marriner, now in his twilight years and reflecting on a life lived as a lie. It's the two narratives intersecting that give this a bite above the norm. Well, that and standout performances from all its leads.
Bogarde himself was at the end of his acting career with just under a decade left to live, dedicating himself pretty much to memoir writing in those latter years. So this is certainly one of the last performances of his career. As a Matinee idol in the 1950s (at Rank Studios in the 'Doctor' films and so on) he had been hugely successful, before entering a more serious, somewhat darker phase with films like 'The Night Porter', 'Death in Venice' and 'The Servant'. He looks pretty fed up and worn out here (perfect for the role) and rumour has it that he was none too pleased with the Cardiff location which took him away from his beloved London for more time than he would have liked.
 Video quality is good though it is exactly that – all interiors were shot on video so it has a somewhat dated look. Technical anoraks will love the studio interior shots which, if you worked in the industry at that time (like I did) will bring back a lot of memories.
Apart from an image gallery, there are no extras on the disc.
'The Vision' is well worth a watch. At nearly 100 minutes long, it fairly rattles through and is highly emotive, dramatic stuff with a hint of conspiracy and malevolence throughout, giving it a curious, slightly dystopian air, like 'The Prisoner' or '1984' where nothing is quite what it seems.