Anime Review Roundup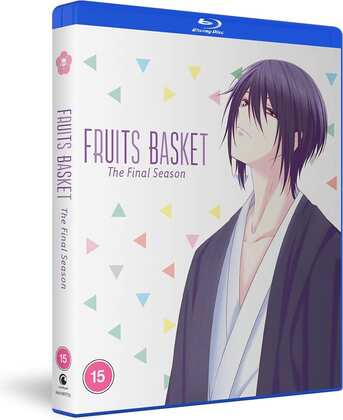 Let's begin the most recent batch of reviews with
Fruits Basket: The Final Season
, a release that I have long been anticipating. Indeed the gap between the end of Season 2 and this final release got painful at times, so long did it stretch out. Fruits Basket is a show that I first encountered when I started reviewing anime DVDs. Back then it was decidedly old school, made before the manga was complete, and with a focus on the romantic comedy side of the story. By 2019, the manga had been completed, and they took another shot at animating it, now in HD and in widescreen. This time it's the full story, with all the drama put back in as well. So it's really been a 20 year wait to see how the story ends. Click on the review to see if it has been worth the wait.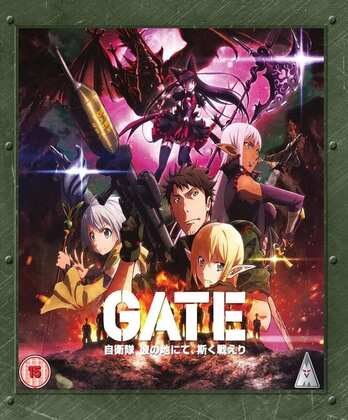 Next it was time for one of my HD upgrade double-dips. Usually these are straightforward, and incremental improvements over the original DVD, but with
GATE
, it's a far greater improvement than normal. GATE was released around the end of the anime on DVD era, and those last DVDs were particularly poor. Admittedly I didn't think too much of the show when I first saw it, wish fulfilment for the more right wing militaristic demographic in Japan, but a second viewing has moved it into my Guilty Pleasure pile. It's recently had a re-release in the US, so hopefully its current UK scarcity will be addressed too.
This Week I've Been Mostly Rewatching...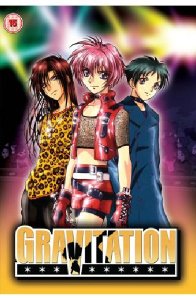 Gravitation. This is one of the shows that have become background noise to me. If you've followed this column, you'll know that this is a sign that I'm about to move a title out of the rewatch cycle and retire it. But there aren't too many shows like Gravitation in the UK, anime about same sex relationships. There's this and Junjo Romantica as far I can think when it comes to male relationships. Even lesbian romance gets a better showing in anime here. And I'd like to have every genre at least represented in my collection. But this show isn't waving any rainbow flags for civil rights. Like so many of its peers, it's vicarious entertainment for predominantly female audiences, a childish younger man dominated by an older man with a dark edge. It's a puppy dog and master dynamic that bears little resemblance to reality. When I first saw Gravitation, I thought the eighties-ish tech-pop music was a selling point, but that doesn't bear repeat viewing, especially when there are just a couple of songs in the show, repeated ad infinitum.
MVM released Gravitation in the UK, first as three separate DVD volumes followed by an OVA disc, and then collecting it all in one Collection.
Stuart McLean reviewed that for the site
, or you could search for my individual volume reviews. The release is deleted now, but you might be able to pick up a copy at some e-tail sites. Speaking of which, I also noticed that it's on Amazon Prime if streaming is all you need, while in the US there is a Region A up-scaled Blu-ray release from Right Stuf.
Crunchyroll released Fruits Basket The Final Season on Limited Edition Blu-ray, standard Blu-ray and on DVD on the 26th of December 2022. MVM released GATE's standard Blu-ray in 2018 (it also had a LE and standard DVD release).