Anime Review Roundup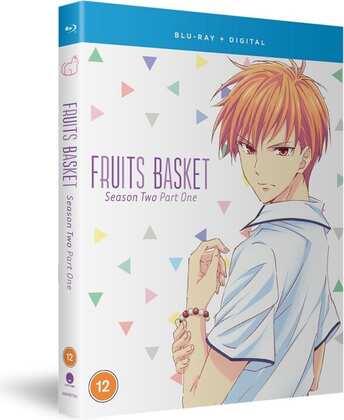 Fruits Basket seems to have escaped the curse of the belated remake. When some shows get remade, or get continuations years after the original, it's possible for them to lose touch with what made the original so popular to begin with. Fruits Basket makes a few tweaks for the twenty year gap, with flat screen TVs instead of tube sets in backgrounds, and characters no longer smoke. But the fundamental coming of age story still works, the drama of dysfunctional families and a fantastical curse. With
Fruits Basket Season 2 Part 1
, we're actually seeing story that has never been animated before, and it goes to some dark places the original would never have attempted. See if it pulls it off by clicking on the review.
This Week I Have Been Mostly Rewatching...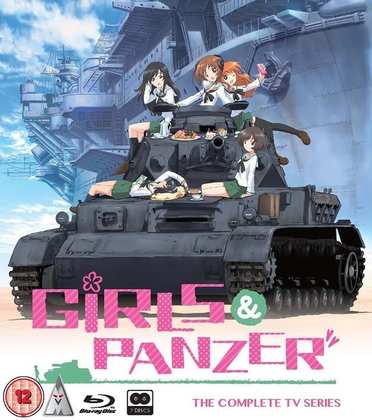 Girls und Panzer. Or at least I eventually got round to it, after a painful reminder that in 100,000 years of human history, no one has invented a truly permanent storage medium, not even with an anti-scratch coating. Thanks go to the epic MVM for peerless customer service 7 years after I purchased the Blu-ray. This is a show that I simply cannot be without. In the endless production cycle of "Girls with..." shows, it was a certified genius who came up with "Girls with tanks". Set in a world where 'tankery' is a pastime of the more elegant and refined young woman, Girls und Panzer follows an upstart school taking up the sport again after a long hiatus, recruiting a reluctant team captain who is trying to escape the sport because of a traumatic event, to lead a band of misfits to the heights of the world championship. Great animation, delightful characters, and genuinely gripping tank battles, all coupled with a brilliant sense of humour makes Girls und Panzer one of my favourite franchises.
MVM released Girls und Panzer on DVD and on Blu-ray in 2014.
Here's my review of the Blu-ray
. It is still available from them today, and I very much urge you to give it a try.
Manga Entertainment release Fruits Basket Season Two Part One on Blu-ray and on DVD today.