Anime Review Roundup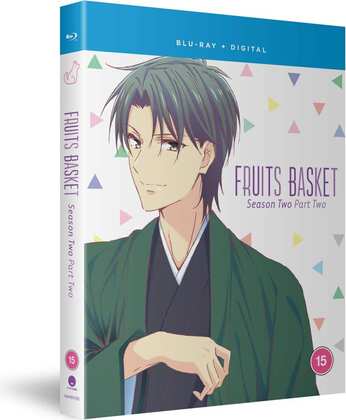 I love the original Fruits Basket. It's a great blend of light comedy, romance and fluffy emotional drama, although it did seem to get uncharacteristically dark for its last two episodes. Now, the remake of Fruits Basket is taking centre stage, a more faithful adaptation of the original source material, and it turns out that the original series only gave us half the story, and there is a lot more dark, emotional drama to it. That is even more evident in this instalment of the new series,
Fruits Basket Season Two Part Two
as we go further into the characters' respective back stories. Click on the review to see why I love this new version of the show even more than the original.
This Week I Have Been Mostly Rewatching...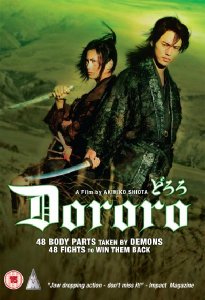 Dororo. A couple of years ago, Osamu Tezuka's classic manga got a new lease of life with a new 24 episode anime series. I didn't watch that. I instead watched the 2007 live action movie, a surprisingly entertaining adaptation that blends comedy, horror and action well, a stylish, and occasionally anachronistic affair, where the occasionally ropey monster CGI is offset by some spirited performances. In exchange for ultimate power, a warlord makes a deal with 48 demons, that involves him sacrificing his newborn child, torn into 48 pieces. Yet that child survives to be abandoned, and found by a mystic sorcerer that fashions artificial body parts to make the child whole. 20 years later, that orphan now travels the land, seeking out those demons to destroy them, and retrieve his original body. Then one day he encounters a flamboyant thief who steals his name.
MVM released Dororo on DVD in 2009.
Here's my review
. It's been deleted, but the disc can still be found on certain retail sites. As far as I can tell, there has never been a Blu-ray release for this feature film version of Dororo.
Funimation UK will release Fruits Basket Season Two Part Two on Blu-ray and on DVD, as well as a Collector's Edition Blu-ray release on May 31st.