Anime Review Roundup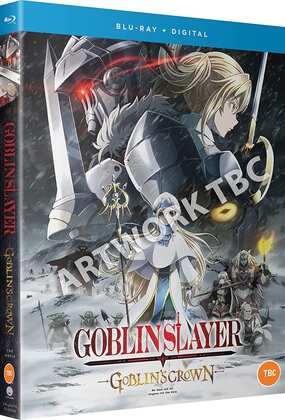 When it comes to continuations of franchises, the tendency is to want something new, something that moves the story on. "More of the same" is to be avoided as it can often feel like a retread which accomplishes nothing new. Goblin Slayer was such an impressive entry into the RPG genre that you would naturally have high expectations of any follow up. But the feature film spin-off,
Goblin Slayer: Goblin's Crown
turns out to really offer more of the same, yet in this case, that's exactly what the film needed to do. The film format gives the goblin slaying action an added layer of production value, and the narrative's saving grace is the guest character, whose travails offer new perspectives on the main characters. Besides, there is a second season coming to build upon the first. Click on the review to read more.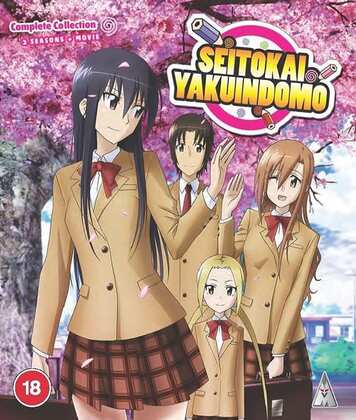 Next it was the turn of
Seitokai Yakuindomo
, which we're getting in a bumper form, collecting both seasons, and the first feature film spin-off into one, five-disc collection. There's something heartening about seeing a series that has obviously attained success, and fan acclaim in its native Japan. But a cynic might wonder just why distributors are so generous, avoiding the opportunity to make more money by releasing the parts individually. It turns out that Seitokai Yakuindomo's story about a boy attending a school only recently turned from a girls' school to co-ed, and being co-opted into the student council as a token male representative has just one prevalent joke in its comedy arsenal. The girls of the student council are filthy and foul-mouthed, much to the chagrin of the main male character. It's funny to a point, unfortunately that point comes long before the end of this collection.
This Week I Have Been Mostly Rewatching...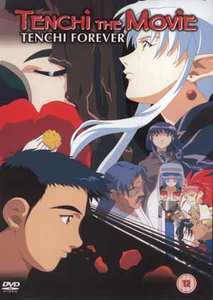 Tenchi Muyo: Movie 3: Tenchi Forever. This is my favourite outing for Tenchi Muyo, which is rather odd, as it's completely different from the OVA series, the previous two movies, and the various spin-offs. And don't get me wrong, I love the first two OVA series and the first two movies. They are perhaps the archetypal harem comedies, enriched with vivid and complex sci-fi storylines, and a rich story world. In Tenchi Forever, Tenchi just vanishes one day. Six months later, after frantic searching, Ryoko and Ayeka track him down to the city, but they can only catch glimpses of him, looking a lot more than six months older. When they try to reach him, he just vanishes.
The rest of the franchise plays heavily on the comedy, but the third film is a more grown up affair, taking a more serious look at the characters' emotions. It's also got an epic theme tune, a very catchy power ballad. MVM released it here on DVD in 2004.
Here's my review
. It's deleted now, and you'll have to go looking second hand at this point. There was a Blu-ray release that got as far as Region A USA, but unlike the OVA series, we're yet to see it come to the UK.
Funimation UK released Goblin Slayer: Goblin's Crown on Blu-ray on the 25th of October. MVM released Seitokai Yakuindomo on Blu-ray on October 18th.