Anime Review Roundup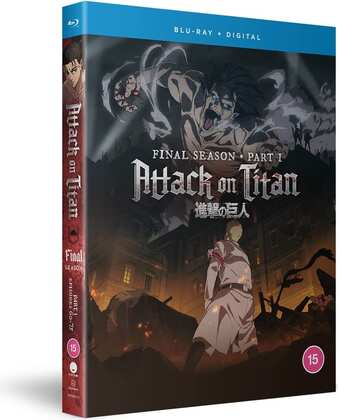 Last week's new anime review was for
Attack on Titan The Final Season Part 1
. It's a case of canny advertising, as once the marketers started using the "Final Season" descriptor, the logical assumption was that we were close to the end of this brilliant and original story. The first three seasons of Attack on Titan really grabbed the attention, an anime that became a rare watercooler experience in the same way that Cowboy Bebop once did. But it turns out that the conclusion to this story is going to take as much time as it takes. While I was writing the review, a third part to the final season was announced to be in production. Click on the review where I completely spoil Season 3, and then see if this Final Season (Part 1) is worth the investment.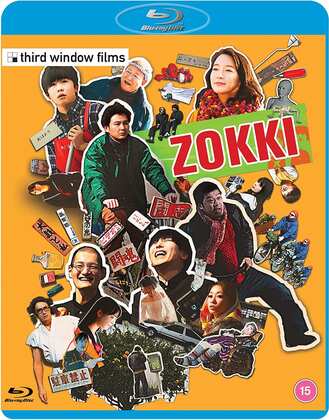 A bit of live action next, in the Zokki feature film, but one that you might be interested in if you've seen the On-Gaku: Our Sound anime.
Zokki
is based on a manga from Hiroyuki Oohashi, the creator of On-Gaku. It's one of those surreal anthology movies. Three directors come together to bring to life five, loosely interconnected stories. If you're put in mind of Survive Style 5+ as I was, you may be dissatisfied, as the manic energy certainly isn't there. But Zokki has a mellow, contemplative quality to its bizarreness that is quite infectious. Click on the review for more.
This Week I've Been Mostly Rewatching...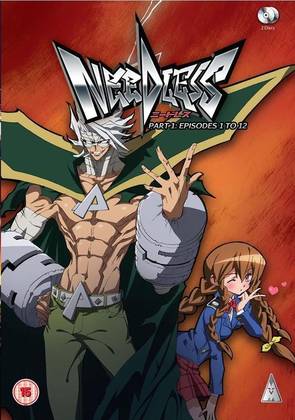 Needless. This is a schizophrenic experience every time I watch it. It's a post-apocalyptic action show. After World War III, what used to be Tokyo turned into a wasteland, and from its ruins came the Needless, people with special abilities and powers. And of course, there's a bunch of people throwing their weight around the ruins of Tokyo, machinating their way into power. Where there's power, there's a rebellion as well. Needless is a wacky show, goofy, energetic and irreverent, always playing things for laughs, shattering the fourth wall, and oozing with fan service. It generates a lot of goodwill during its opening half, despite some creaky production values. But then the second half arives, and it embraces the long-running shonen action part of its DNA, following one battle over 13 episodes or so, and it's only the wacky nature that offsets the growing tedium. Needless wanted to be a new Naruto, but one series was all she got.
Needless was released in the UK on DVD by MVM, first in two halves, and then as a complete collection.
Here's my review of Part 1
. It's deleted now, and is unlikely to get a reprint at this date. It's hard to find, but e-tailers like UP1 still seem to have some stock. In the US, a Region A locked Blu-ray collection came out in 2012. That's deleted now, but tomorrow, Sentai Filmworks will release a newly authored, three-disc Blu-ray collection. Assume that it's also Region A locked until someone can confirm otherwise.
Funimation UK released Attack on Titan – The Final Season Part 1 on Blu-ray, DVD and Collector's Edition Blu-ray on March 28th. Third Window Films will release Zokki on Blu-ray on April 25th.