Anime Review Roundup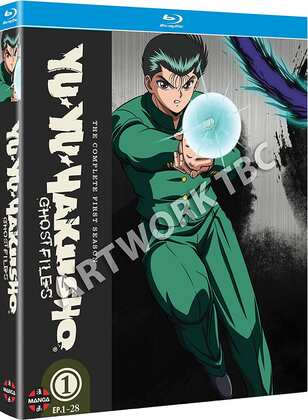 They say good things come to those who wait, but fifteen years is more than enough time to outgrow a show like
Yu Yu Hakusho: Season 1
. MVM tried releasing it on DVD way back in 2005, and ran into a release format roadblock. Now that Funimation UK are trying again, bringing out the classic series on Blu-ray, the show's target audience, the young male demographic that obsesses over shows like Naruto and One Piece, will be old enough to have started families of their own. That's all to the good then, as there's a whole new generation ready to fall in love with this show about a delinquent that becomes a spirit detective, solving cases regarding errant spirits and monsters in the human realm, mostly with his fists. I was old enough to know better the first time I watched Yu Yu Hakusho, so I've certainly not outgrown it.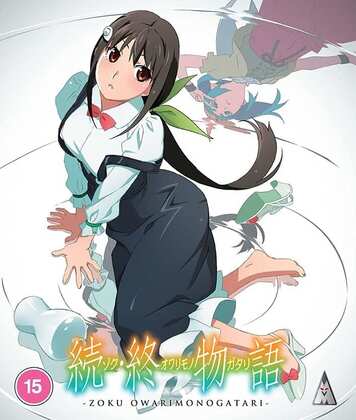 This could be the end of an era. With
Zoku Owarimonogatari
, we've come to the end of the anime series to date. While there are further stories in the Monogatari franchise, that follow the main character, Koyomi Araragi into university, none have as yet been adapted to anime form. All we've got so far, from Bakemonogatari all the way to this series, has covered his final year of high school. That's still a lot to be going on with, and a hell of a legacy to wrap up in this final run of six episodes. With Koyomi Araragi sucked into a mirror universe, where all his friends and acquaintances are altered to various degrees, Zoku Owarimonogatari is not the swansong that I was hoping for. Click on the review to read more.
This Week I Have Been Mostly Rewatching...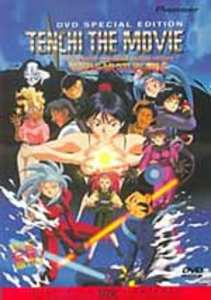 Tenchi Muyo: Movie 1: Tenchi Muyo In Love. Here's another franchise that refuses to die. Funimation are releasing War on Geminar in October, but I went back almost to the beginning with Tenchi Muyo, as I rewatched the first spin-off feature film from the OVA series. It's set in that alternate reality where Kiyone is Mihoshi's long suffering Galaxy Police partner, and the mother that Tenchi Masaki lost too soon is Achika. (The third OVA series nixed all that). A humble teenage boy with a mysterious background winds up living with a harem of alien girls who uncover that mystery and reveal his true nature. In the first film, an escaped prisoner from the galaxy police threatens everything when he travels into the past and changes history. Unstuck in time, Tenchi's only hope is to travel back 26 years to 1970, and ensure that his mother and father get together.
The story is a little bit Back to the Future with added lightsabers, but it's a whole lot of fun with the familiar characters, and it has no little heart as well. What did become painfully obvious last night was that while Tenchi went back in time 26 years to save his past, it's been almost as long since this film was released. I had that same kick in the gut when I watched Back to the Future II in 2015. MVM released the film on DVD in 2004, and subsequently in a trilogy boxset in 2007 with the other two films.
Here's my review
. Second hand will be your best bet now, although there might be a few sealed copies in the wild. But really, this is a DVD for the 4:3 CRT age, with a letterbox transfer and zoom unfriendly subtitles. Funimation released a Region A Blu-ray trilogy boxset of the films, and while MVM released the first two OVA series on Blu, I keep my fingers crossed that they'll do the same for the films one day.
Funimation UK released Yu Yu Hakusho: Season 1 on Blu-ray last Monday, 2nd August. MVM release Zoku Owarimonogatari on Blu-ray today.