Anime Review Roundup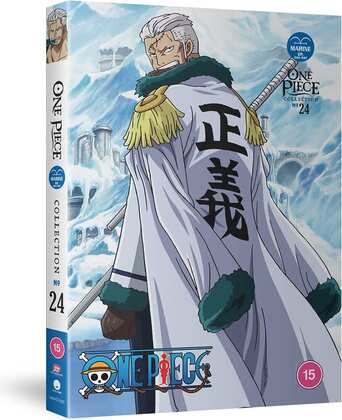 You can forgive a guy for taking it easy over the holidays, right? That's why there was just one anime review the last couple of weeks, a review for
One Piece Collection 24
. It's also not too easy to write about the 24th instalment of an ongoing shonen anime show, one which has recently passed 1000 episodes in broadcast terms. We're only halfway there when it comes to the DVD release, not helped by just how shy Funimation UK are about releasing it. This is the first new One Piece release in over a year. We're past the infamous time-skip, and the Straw Hats are back together. This collection of episodes takes us past the reunion and resumes normal service for One Piece storytelling, but it feels like something is lacking. Click on the review to see what that is.
This Fortnight I Have Been Mostly Rewatching...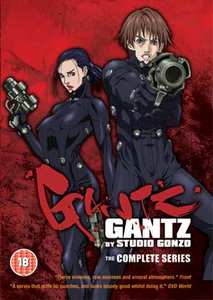 Gantz. There are shows that hold their own with subsequent re-watches, the rare show that improves with age, but far too many shows just lose their impact over time. Gantz is a prime example of this a show that came with a whole lot of notoriety, a Manga Video style celebration of sex and violence. It's also one of the earlier 'death game' anime to be produced, no doubt capitalising on the success of Battle Royale. It adds a big sci-fi element, with an enigmatic sphere harvesting people from the moment of their deaths, and setting them on missions to kill various strange aliens living in the city.
Sensationalist and a jolt to the senses when it first came out in 2005, re-watching it tones down the experience and brings the flaws out in stark relief; namely poor writing and terrible pacing. It now feels like a parody of itself. There are plenty of better death game anime out there, such as Btooom! or Deadman Wonderland. If you really want to experience the Gantz world, the live action films are a far more appealing option. MVM released Gantz on single DVD volumes originally, to be followed by a complete series collection. Here's
Matthew Smart's review of the latter
. Gantz is deleted now, and second hand is your best bet in the UK, although if you can spin Region 1, Funimation's US release may be easier to find.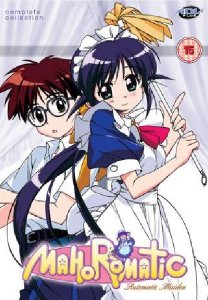 Mahoromatic Automatic Maiden. Thankfully this sci-fi rom-com has held up a lot better, and it's still notable for having an opening sequence storyboarded by Hideaki "Evangelion" Anno. A combat android has been fighting a secret war against an alien invasion, and is coming to the end of her lifespan. She decides to spend what's left as a maid, taking care of an orphan boy. A cute young girl-bot living with a teenage boy raises plenty of eyebrows, and leads to no little comedic antics, but it turns out that they have a tragic connection as well. It's a little bit tropey and leans heavily on the comedy, but when you come down to it, Mahoromatic is a twenty year old show which is still a lot of fun and has aged really well.
Mahoromatic also span off an OVA and a second season too. It was released by Geneon in the US, and ADV is the UK.
Here's my review for the ADV collection
. Once again, it's all deleted now, and you'll have to go looking second hand, although MVM's release of the 2nd season, Something More Beautiful is still readily available. In the US, Sentai Filmworks rescued Automatic Maiden and gave it a re-release, but even that is hard to find now. Although given that it's a traditional cel and paint show, it's ripe for an HD remaster.
Funimation UK released One Piece Collection 24 on DVD on November 29th 2021.