Network 'Best Of British' 40% Sale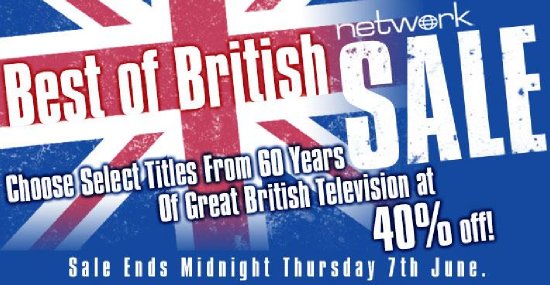 As Her Majesty the Queen approaches her Diamond Jubilee, Network will celebrating 60 years of brilliant Network titles with a weeklong Jubilee sale. The sale will start at 1pm today (1st June) and selected titles will be 40% off until midnight Thursday 7th June.
The sale will be taking place at
www.networkdvd.net
, and the 40% discount will cover over 200 titles including all of the below;
7-49up
Birds of a Feather
Coronation Street Box sets
The Goodies
Heartbeat
On The Buses
The Persuaders
Ripping Yarns
Stones in the Park
The Sweeney
Thatcher: The Final Days
Leon the Pig Farmer
And many more!