Michael Jackson: The Life of an Icon coming to DVD and Blu-ray this October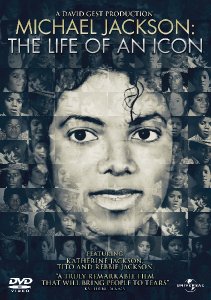 Michael Jackson: The Life of an Icon
THE STORY OF THE 'KING OF POP' PRODUCED BY FRIEND DAVID GEST AND FEATURING THOSE THAT KNEW HIM BEST INCLUDING FAMILY MEMBERS KATHERINE JACKSON, TITO JACKSON & REBBIE JACKSON
AVAILABLE ON DVD AND BLU-RAY™ OCTOBER 31st 2011
- GLOBAL FAN LAUNCH EVENT TO BE ANNOUNCED -
London, August 31st, 2011 - Prepare to go behind the headlines as producer and television star David Gest, Michael Jackson's mother Katherine, brother Tito, sister Rebbie and more than fifty friends, peers and associates share intimate and fascinating stories about the singer's celebrated life. Released on DVD and Blu-ray™ on October 31st 2011 from Universal Pictures International Home Entertainment, and featuring performance footage as well as never-before-seen family photography,
Michael Jackson: The Life of an Icon
is a powerful behind-the-scenes account of the star's life, providing fresh insight into his early years with the Jackson 5, his rise to global solo-stardom through to the final moments before his sudden death in 2009.
Directed by Andrew Eastel and produced by Michael Jackson's close childhood friend David Gest,
Michael Jackson: The Life of an Icon
gives Katherine Jackson the first chance to tell her side of the story about Michael's upbringing in Gary, Indiana, his relationship with father Joe, her support for her son during the court cases he challenged and her thoughts on the life he faced afterwards. Rebbie Jackson, Michael's eldest sister, gives a very rare interview and recounts the star's childhood growing up in Gary, Indiana, as well as his difficulties with father Joe, his extraordinary bond with mother Katherine, and his decline in later years. Gest's other best friend, Michael's brother, Tito, provides an in-depth look into Jackson's history and what his mother and family went through during the sensational molestation trial in 2005.
Michael's mother Katherine says, "
Michael Jackson: The Life of an Icon
is a truly remarkable film that captures the true character, wit and sensitivity of my son. Producer David Gest takes you on an emotional roller coaster that will bring people to tears as well as really understand who the man behind the music was and is."
Producer and close friend David Gest says, "I have tried to show Michael in a truly unique light. I have spent the past fifteen months travelling the world interviewing people who were most important in his life. I believe this film will entertain and educate in equal measures about who the real Michael Jackson was. I hope this will serve as a lasting testament to the compassion and love that he had for all mankind. He was a very complex individual and this film reveals the many different facets of his personality."
More details about a special Michael Jackson fan event to celebrate the DVD & Blu-ray™ release will follow from Universal Pictures International Home Entertainment at a later date.
BONUS FEATURES ON BLU-RAY™ & DVD
Katherine Jackson - Additional Interview footage - 32:21
Tito Jackson - Additional Interview footage - 25:35
Rebbie Jackson - Additional Interview footage - 12:47
Additional contributors Interview footage - 27:00
SYNOPSIS
Michael Jackson: The Life of an Icon
Producer, narrator and best friend to Michael Jackson, David Gest has pieced together the most important facts about Jackson's life based on unseen first-hand accounts he has recently recorded with an important group of people who knew the star well. In addition to celebrating his many achievements as the biggest selling artist of all-time, the film will finally answer some of the speculation surrounding Jackson's life.
Also included in the show is rare, in-studio and live television performance footage of Michael Jackson and the Jackson 5 as well as unforgettable original music from the Motown period by Michael, the Jackson 5 and other artists who Jackson respected and was influenced by. The soundtrack includes more than twenty-one classic tunes.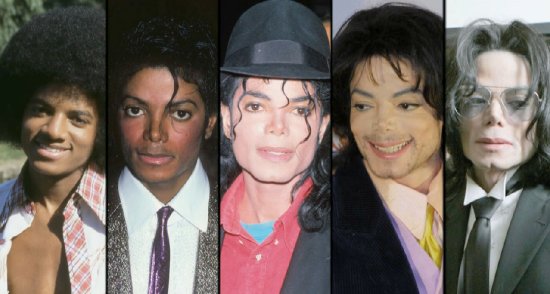 TECHNICAL INFORMATION:
Street Date:
October 31st 2011
Releasing on:
Blu-ray
DVD
Copyright:
Film © 2011 David Gest Production, Inc. All Rights Reserved. Packaging © 2011 Universal Studios. All Rights Reserved.
Rating:
TBC
Languages/Subtitles:
TBC
Sound:
Dolby Digital 5.1
Run Time:
149mins
NBCUniversal is one of the world's leading media and entertainment companies in the development, production and marketing of entertainment, newsand information to a global audience. NBCUniversal owns and operates a valuable portfolio of news and entertainment television networks, a premier motion picture company, significant television production operations, a leading television stations groupand world-renowned theme parks. Comcast Corporation owns a controlling 51% interest in NBCUniversal, with GE holding a 49% stake.
David Gest and Michael Jackson began their friendship in 1969 and more than thirty years later the two formed a successful business venture, World Events LLC, where Gest produced and Jackson starred in the highest rated music television special in history 'Michael Jackson: 30th Anniversary Celebration' on the CBS Network. It was seen in more than 100 countries throughout the world. Gest produced these historic last live concerts of Jackson at Madison Square Garden in 2001 which also featured the last reunion of Michael and his brothers, The Jackson 5.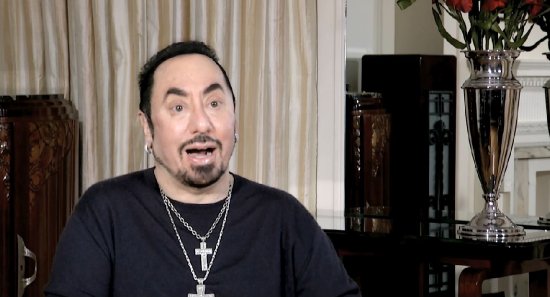 The other friends, peers and associates who took part in the film include:
· Abdul 'Duke' Fakir (original member of the legendary Motown recording group 'The Four Tops', 'I Can't Help Myself (Sugar Pie, Honey Bunch)')
· Billy Paul (singer, 'Me & Mrs Jones')
· Bobby Taylor (lead singer of 'Bobby Taylor & The Vancouvers', discovered the Jackson 5 and produced their first album at Motown)
· Brenda Holloway (Motown recording artist)
· Legendary Motown song-writing team of Brian Holland, Lamont Dozier & Eddie Holland (responsible for more than 150 hits for the Supremes, Four Tops, Isley Brothers, Kim Weston, etc.)
· Dennis Edwards (Grammy-Award winning lead singer of The Temptations on 'Papa Was A Rollin' Stone' and 'I Can't Get Next To You')
· Dexter Wansel (writer and producer for The Jacksons when they signed to CBS)
· Dionne Warwick (legendary recording artist)
· Don Black (legendary songwriter, 'Ben')
· Eddie Floyd (Stax Records singer/songwriter, 'Knock On Wood')
· Frank Cascio (Michael Jackson's assistant, long-time friend and un-indicted co-conspirator at Michael's second trial for child molestation)
· Frank DiLeo (Michael's manager 1984-1989, 2010)
· Freda Payne (singer, 'Band Of Gold')
· J. Randy Taraborrelli (close friend and best-selling biographer of Michael Jackson)
· Jimmy Ruffin (legendary Motown recording artist, 'What Becomes of the Broken Hearted?')
· Keith & Ronald Jackson (Michael's first cousins)
· The song-writing team of Kenny Gamble and Leon Huff (who were responsible for The Jacksons' first hits after leaving Motown including 'Enjoy Yourself' and 'Show You The Way To Go')
· Kim Weston (Motown recording artist)
· Marilyn McCoo & Billy Davis, Jr. (original lead singers of 'The 5th Dimension')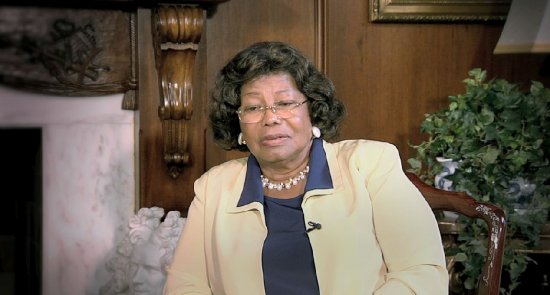 · Mark Lester (Godfather to Michael's children and claimant to the possible paternity of one or more of Michael's children)
· Martha Reeves (legendary Motown recording artist, 'Dancing In The Street')
· Mickey Rooney (legendary actor)
· Milford Hite & Robert Hite (Milford was an original member of the Jackson 5 and his brother Robert managed them prior to Joe Jackson)
· Nick Ashford & Valerie Simpson (legendary Motown songwriters and recording artists)
· Paul Anka (legendary singer & songwriter, 'This Is It' and 'My Way')
· Peabo Bryson (legendary singer, 'Beauty And The Beast', 'A Whole New World (
Alladin
's Theme)')
· Percy Sledge (legendary soul singer, 'When A Man Loves A Woman')
· Petula Clark (legendary UK singer, 'Downtown')
· Reynaud Jones (original member of the Jackson 5)
· Ron Alexenberg (Former Vice-President of Epic Records who signed The Jacksons to CBS when they left Motown)
· Ronnie Rancifer (member of the Jackson 5 between 1966 and 1976)
· Russell Thompkins, Jr. (former lead singer of the Stylistics on all their hit records)
· Smokey Robinson (legendary Motown recording artist & songwriter as well as former Vice-President of Motown)
· Thomas Mesereau (Michael's attorney at his sensational molestation trial in 2005)
· Weldon A McDougal III (helped discover the Jackson 5, promoted their records on Motown and was the group's official photographer)
· Whitney Houston (legendary recording artist & actress)