They Wait out in February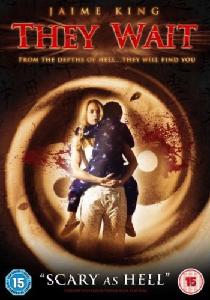 THEY WAIT
OUT FOR THE FIRST TIME ON DVD IN THE UK
DVD Release date: 9th February 2009
Running time: 85 minutes
DVD RRP: £15.99
Cert:
15
"Scary as hell" - Toronto International Film Festival
Starring Jaime King (
Sin City,
and the hotly-anticipated
The Spirit
) and from the creators of "White Noise" and "Alone In The Dark" comes a journey to the very deepest realms of fear.
After three years living in Shanghai, Sarah (Jaime King), Jason and their young son, Sammy, go home to North America for a family funeral. However, on their return something unexpected and terrifying begins to grip this once happy family: Sammy starts to tell Sarah that he is seeing phantoms and apparitions. Before long, he falls gravely ill.
With traditional western medicine offering little hope, Sarah turns desperately to a mysterious pharmacist who warns that her son is being held in the death grip of a 'living corpse'. To save her child Sarah must find out what the spirits want before they take his soul for their own hideous purpose.
With time running out, Sarah has a single day until the sun rises on the last day of the Chinese month of the ghost, or Sammy will be lost forever. The spirits have spoken their deadly warning.
SPECIAL FEATURES
Trailer
Interviews with Cast & Crew