Free Weed Boosts Sales For Independent Film Company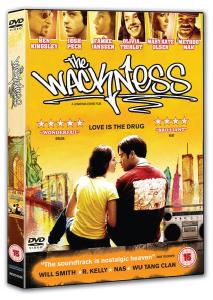 Revolver Entertainment steps up against the new classification of weed by offering a lucky buyer a free stash…
It is estimated that as many as 500,000 people in the UK are dependent on
cannabis
jtrebor[at]ku.oc.reweiver.liam:143/fetch%3EUID%3E.INBOX%3E40546#_ftn1">[1]
. Recent high-profile persons to become embroiled in cannabis smoking scandals have included: George Obama, Michael Phelps (US Olympic Gold Medalist), David Cameron, Mischa Barton and Jacqui Smith - so why should the British public miss out on an opportunity to follow in their footsteps.
Revolver Entertainment takes a comical nod at Willy Wonka's competition by putting a golden ticket in the first 1,000 DVDs of
The Wackness
. However, rather than winning a magical trip to a kingdom beyond all imagination - you can win another kind of trip altogether…
The Wackness
follows the relationship between a psychiatrist
(Ben Kingsley)
and a teenager
(Josh Peck)
whose unlikely relationship is created through their love of weed.
Given the great "weed debate" which has captured the attention of the British public in the last few months the reaction to glamorising cannabis in such a way falls in two directions.
On his role, Sir Ben proclaims:
'When the audience sees Squires reach for a bong for the first time they are delighted'
Leading charity ReThink on the other hand argue the opposing point of view:
'We all want to see fewer people using cannabis, but the best way to achieve that is through health information. It is unacceptable for cannabis use to be glamorised in any way'
FIND THE GOLDEN TICKET & WIN
A BAG OF MARIJUANA!
The competition being run in celebration of the release of
The Wackness
will see one lucky winner find the Golden Ticket inside their DVD. This ticket will entitle the winner to collect a gram of high-grade skunk marijuana… the hunt is on!
For further information please see:
http://www.thewackness.co.uk/