The World History Of Animation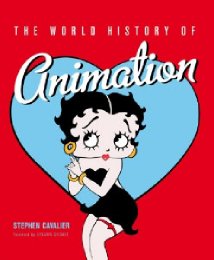 A celebration of animation in all its forms...
Authors:
Stephen Cavalier

Retail Price (Hardback):
£30.00
Retail Price (Softback): Retail Price (Ebook): ISBN:
978-1845137144
First Published:
Description:
A landmark international history of animation, featuring all genres, styles,
media and techniques alongside stunning imagery.

With its informative and entertaining text alongside gorgeous illustrations, The
World History of Animation is a must-have for any animation enthusiast.
Publishers:
Aurum Press