Ghost In The Shell comes to Limited Edition Blu-ray Steelbook on 29th September!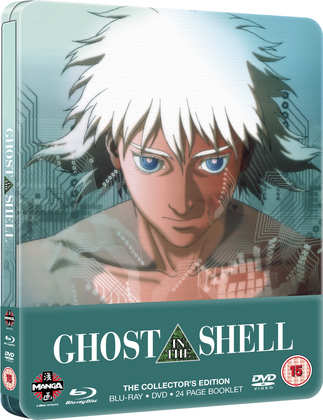 Manga Entertainment UK are bringing the anime classic, Ghost In The Shell to Blu-ray for the first time in the form of a Limited Edition Blu-ray Steelbook. Following the success of their AKIRA and Ninja Scroll Steelbook releases, this is truly a classic release that anime fans have been longing to add to their collection!
And what's more, this is a Worldwide Exclusive Steelbook release!
Today we are delighted to announce that this highly anticipated Steelbook is
set for release on 29th September 2014
and can be
pre-ordered right now from Zavvi.com
.
This Steelbook release will also come with a 24-page booklet featuring an interview with Mamoru Oshii, an article about the original manga and its transformations and more!