Anime Review Roundup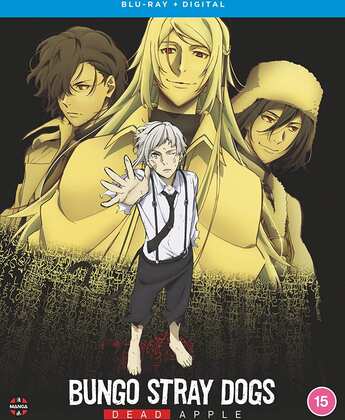 Just one review for you last week, as I reached back into my collection and pulled out
Bungo Stray Dogs Movie: Dead Apple
for review. Given that a fourth season of Bungo Stray Dogs has just been announced to be in production, I'm saying that it's a timely review, not a coincidence in any way. The film slots in between seasons 2 and 3, and is a genuine continuation of the story, not one of the usual shonen movie spin-offs. It's another adventure in a Yokohama populated by gifted folk, people with powers. The Armed Detective Agency sort of stands between the authorities and the criminal Port Mafia group, but there's a whole lot of external interest in the city. Another threat arises in the movie. Click on the review to see how the film fares.
This Week I Have Been Mostly Rewatching...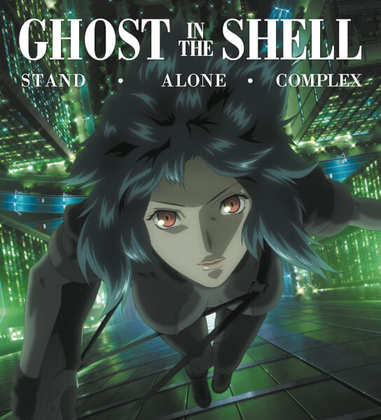 Ghost in the Shell: Stand Alone Complex 2nd Gig. How many times can you watch a show before you begin to get tired of it? This is my eighth time watching this show, and it's still as fresh and engrossing as ever. You might think that by this time, I'm so familiar with the show that it would be background noise, and I can admit that by now, it's easy to get distracted and not have to skip back to catch a bit I missed. But there's not a lot that can distract me from Ghost in the Shell: Stand Alone Complex. The second series of the cyberpunk procedural isn't quite as easy to pick up as the first, but the story is a lot more connected, and relevant. The second series really is a slow build, demands your attention more, but the pay off towards the second half is so worth it.
Manga Entertainment released the show on DVD originally, first in seven volumes, and then as a complete series collection. For this viewing I'm taking in Manga Entertainment's Deluxe Blu-ray release from 2018, which sold out pretty much straight away (
here's my review
). Not to worry, as the standard Blu-ray release is not going anywhere anytime soon. It's well worth picking up if you have yet to discover Stand Alone Complex.
Bungo Stray Dogs Movie: Dead Apple came out on the Manga Entertainment label in February this year. Of course they're Funimation now.