Anime Review Roundup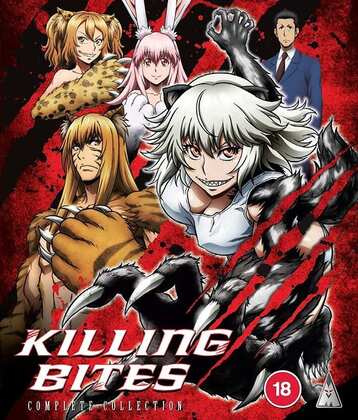 Last week's new review was for Killing Bites. You may sense a lack of enthusiasm in the subsequent paragraph, but fan service combat anime rarely rings my bell.
Killing Bites
is set in a world where rival merchant families settle their differences through proxy wars using genetically engineered 'therianthropes'; people crossed with animals. They're able to transform, and use beastly abilities when they fight. A hapless college student gets pulled into the Killing Bites tournament when he encounters a girl with the power of the honey badger. Honey badgers are mean! This is one of those reviews that boil down to "if you enjoy this sort of thing, you'll enjoy this".
This Week I Have Been Mostly Rewatching...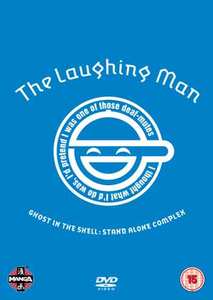 Ghost in the Shell: Stand Alone Complex - The Laughing Man. This is one movie that I watch on DVD. That's despite Manga Entertainment releasing it, and the Individual Eleven on Blu-ray, both single disc, and as part of the Deluxe Edition series collection. This is the first series digest movie, which takes those 26 episodes, and distils the ongoing Laughing Man story arc from the stand alone episodes and turns that animation into a movie narrative. As a result, the film had to have a new dub, which wound up with a new English voice cast. GITSSAC's original dub is really good, the redub not so much, but thankfully the original language track and subtitles are still there. But not on the Blu-ray, which has dubtitles instead. Add to that, the fact that it's an upscale, and it drops most of the extra features, then there is absolutely no reason not to watch the DVD version of The Laughing Man.
No reason other than the fact that it's extremely rare for a series digest movie to be as good as, let alone better than the series that it abridges. If you want to watch The Laughing Man, the 26 episode series will serve you a lot better than this 150 minute movie. It is still watchable though, and it doesn't leave anything out.
Here's my review
. Manga Entertainment released the DVD way back in 2008; the Blu-ray came much later. But seriously, go look for the DVD version of this one, as it's much the better option and believe it or not, it is still available from some e-tailers.
MVM released Killing Bites on Blu-ray last Monday, 19th July.