New Anime Distributor Animatsu Launches!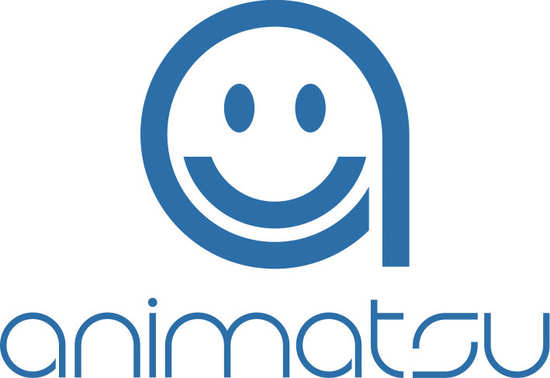 NEW DISTRIBUTOR ANIMATSU ENTERTAINMENT LAUNCHES IN THE UK.
ANNOUNCES SALES AND MARKETING AGREEMENT WITH MANGA ENTERTAINMENT.
LONDON 13th January 2015
Animatsu Entertainment Launch
The future of anime lives at Animatsu Entertainment Ltd a new specialist UK distribution and production company primarily focusing on Japanese anime films and TV series. Spearheaded by Jerome Mazandarani as COO and Andrew Hewson as Marketing Manager, they both bring considerable experience with them as the two key players behind the last 10 years of success at Manga Entertainment's UK operation.
"Animatsu combines our experience in marketing anime and other cult film and television brands with our enthusiasm for the modern popculture fan scene. Animatsu really is a fandriven enterprise.", comments COO Jerome Mazandarani.
Building upon Jerome's expertise in anime licensing, Animatsu will be acquiring all rights for the UK and Ireland. In addition Animatsu will also explore acquiring distribution rights on a wider European basis, working with other experienced distributors in the territory. Moreover, Animatsu will assist Japanese and International anime filmmakers to develop and produce new films and TV series for the international market. In this context Animatsu has secured industry investment and acquisition funding.
Marketing Manager Andrew Hewson adds, "We can't exist without anime fans and in an age where there's so much content readily available on so many different platforms, we have to cut through all of that and justify why people should invest in one of our titles. We'll be handpicking and curating a collection that we hope fans will be proud to own."
Animatsu will release its new titles from March 2015 on Digital, DVD and Bluray with the first home video launch of the highly anticipated liveaction film
Halo: Nightfall
the sequel to last year's smash hit Halo: Forward Unto Dawn. Nightfall is from Executive Producer Ridley Scott and the director of Battlestar Galactica which tells the dramatic story of legendary manhunter Jameson Locke and his team as they are caught in a horrific biological attack. Halo: Nightfall will be released through a joint partnership between Animatsu and Anchor Bay Entertainment on March 16.
"We know that what's burning anime fans up right now is information on what our plans are", comments Jerome, "but they can rest assured that we've been dying to tell them but couldn't so here's some of the good stuff!"
Animatsu has recently closed a UK license deal with Sentai Filmworks for 8 brand new anime licenses including
Blade And Soul
,
Comic Artist and His Assistants
and
Coffin Princess
and is in advanced negotiations on a number of other high profile licenses. Two more key titles acquired will be announced in forthcoming issues of Neo and MyM magazines both out on store shelves 22nd Jan.
Animatsu has entered into an exclusive sales and marketing partnership with Manga Entertainment. Manga will provide Animatsu with key backend services including sales and distribution while Animatsu will handle all marketing and brand management for both companies. "Animatsu is the realisation of all of the exciting things I've wanted to do with anime and special interest licensing over the years including developing a successful digital sales model for anime brands. I am delighted that in addition to launching our own label we will also be able to continue working with our friends at Manga and help them to consolidate their position as the largest anime distributor in the United Kingdom", comments COO Jerome Mazandarani.
"If you like what we did while we were at Manga Entertainment you will love what we are going to do with Animatsu. That includes a huge presence at UK comic cons, an evolution of our social media activity and much more." adds Jerome. "On that point we strongly recommend people start to follow the @AnimatsuEnt Twitter and /AnimatsuEnt Facebook accounts, which in time are going to start coming to life with all sorts of exciting news."