Anime Review Roundup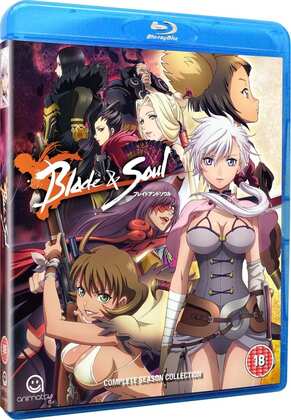 Today, Manga Entertainment has begun the final step on the process of becoming Funimation, and that iconic logo vanishing from UK shop shelves. They're no stranger to such ructions, having had many owners over the years. The last time there were such upheavals, it briefly gave birth to Manga 2.0, a.k.a. Animatsu, a label which was eventually reabsorbed into Manga. Animatsu didn't last long, but it got a fair few titles out in that time, and one of them was
Blade and Soul
, a Japanese anime based on a Korean MMORPG. I missed out on reviewing it originally, but I've finally had a chance to take a look at this action adventure, about a young female assassin seeking to avenge her slain master, and running into tragedy along the way. It sounds better on paper than it is in reality. Click on the review to share in my disappointment.
This Week I Have Been Mostly Rewatching...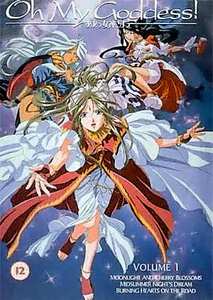 Oh My Goddess. Kosuke Fujishima's manga has had a significant impact in anime. Ah My Goddess is a gentle harem comedy that has an "I Dream of Jeannie" sensibility to it, when the goddess Belldandy makes a contract with a hapless college student named Keiichi. Soon her goddess sisters Urd and Skuld shows up, and the prospect of romance developing successfully between the protagonists grows ever more distant. They've been gradually falling in love for two 26 episode television series, a feature film, and a Mini-Goddess spin off, all of which was released in the West, and a handful of subsequent OVA episodes that haven't been. But it all began with a humble collection of five OVA episodes released in 1993. I love this story, it's a gentle romantic comedy with a good heart to it, in all of its incarnations, and that tone was wonderfully established in this OVA series.
Oh My Goddess is from that era when anime was still being made with paint and cel, photographed on a camera, which makes this prime for a Blu-ray release, should the original film elements still exist. Alas the OVAs have only seen DVD releases in the West, from Animeigo in the US, whose discs MVM used to release the show in the UK back in 2001.
Here's my review for volume 1.
As you might imagine, the series is deleted in the UK now, so second hand is your best bet, especially for volume 2.
Animatsu released Blade and Soul on Blu-ray and DVD in 2015.