Anime Review Roundup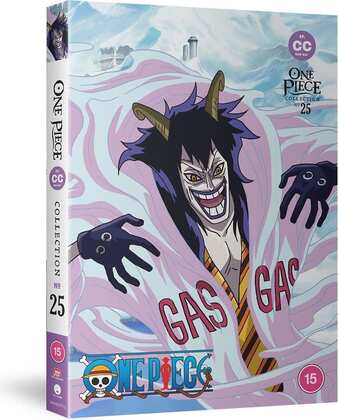 Another Anime Review Roundup a day late! I've got my excuse. I'm practicing for the forthcoming Jubilee bank holiday. Now watch me post the next one on the Monday! Last week's review was for
One Piece Collection 25
. There's not a lot to say about an ongoing series at this point, well into the 500s when it comes to episode count on UK home video. The ongoing adventures of the rubber limbed pirate and his bizarre crew continue. One thing worth mentioning is that the Punk Hazard arc that we are in the middle of right now features the darkest villain yet to be seen in the series.
This Week I've Been Mostly Rewatching...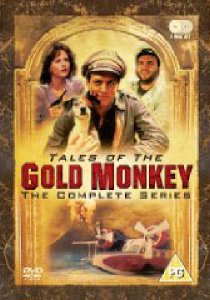 Tales of the Gold Monkey. Moving away from anime for a period, I'm revisiting my favourite flop TV series from the eighties. There were so many shows that were one and done when it came to seasons, some even cancelled halfway through back in the eighties, that it's possible for me to come up with quite a list of shows that caught my attention, but no-one else's. Shows like Street Hawk, Manimal, Automan, The Highwayman, and Blue Thunder all persist in my gold tinted nostalgia even now. But 40 years ago, Donald P Bellisario of Magnum PI, Airwolf, and Quantum Leap fame, came up with an Indiana Jones style adventure show that actually predated Indiana Jones. Set in the South Seas in 1938, Tales of the Gold Monkey featured a daredevil pilot who flew a seaplane adventures in a pre-war world filled with intrigue and mystery.
A swashbuckling series effectively vanished from public consciousness as soon as the whip-cracking archaeologist appeared on the scene, although Tales of the Gold Monkey was effectively remade as Talespin by Disney. The show did suffer from first season wobbles more than most though, with a couple of really daft episodes, and obvious remakes of Battlestar Galactica and Magnum PI scripts. But I still love it, and it's very much a premise that is ripe for a remake even now.
Here's my review
, and
one from Si Wooldridge
for good measure. In the UK, Tales of the Gold Monkey was released on DVD by Fabulous Films in 2010, and is still available to buy now.
Funimation UK released One Piece Collection 25 on DVD back on April 4th.