Anime Review Roundup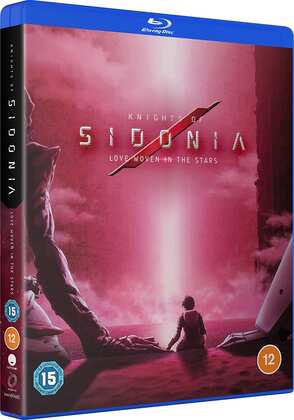 Last week, I finally got to see
Knights of Sidonia: Love Woven in the Stars
, the feature film conclusion to the Knights of Sidonia story. And I took some time out for an epic rant. The bottom line is that Love Woven in the Stars concludes a story that was begun across two separate TV seasons, and only the first season was released in the UK on disc. This release satisfies that small subset of the UK Knights of Sidonia anime fanbase that imported the second season from the US. It's a pity that we missed out, as this 3D CG cel shaded space opera is really quite good, the survivors of humanity fighting to find a new world, facing an alien menace that gets stronger and stronger the closer they get to their new intended home in a distant star system. At the end of the second series, they had reached their destination, but the aliens had got there first. After a ten year time skip in the movie, they've finally got the plan and the technology to deal with the aliens once and for all. And all of this takes place in the background of a weird human/alien human-hybrid romance.
This Week I've Been Mostly Rewatching...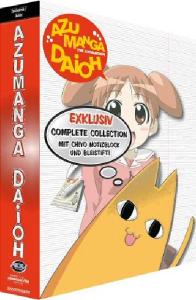 Azumanga Daioh. I still love this show, despite watching it five times now. It's the original slice of life, cute girls doing cute things show, set in a high school, featuring a cast of eclectic characters. It follows them through all three years, students and teachers both, and the bizarre and silly minutiae of their everyday lives. The thing is that the pace is nice and laconic, it's never too intense, and offers that 'iyashikei' healing aspect that so many slice of life fans look for these days. The only fly in the ointment is the character of Kimura, a male teacher who has an unhealthy obsession with girls in swimming costumes and PE kit. He wasn't as creepy 15 years ago.
ADV Films released Azumanga Daioh across 6 DVD volumes, and subsequently released it in a Collector's Edition.
Here's my review of the latter
. As you might guess, at this point Azumanga Daioh is well and truly deleted in the UK, and second hand is your best bet.
Funimation UK released Knights of Sidonia: Love Woven in the Stars on Blu-ray on May 9th.