Anime Review Roundup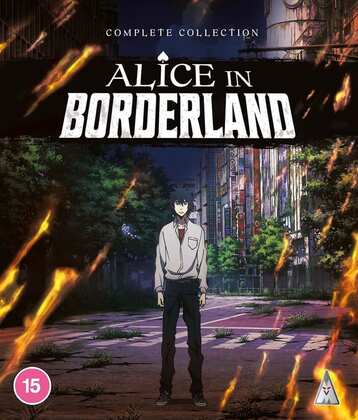 It's a Bank Holiday, which means, believe it or not, I'm even lazier than usual. But I still have the motivation to Roundup the Anime Reviews for the past fortnight, although it's just the one new anime to mention, and a rare OVA release at that.
Alice in Borderland
is a three episode survival game story, which as the title suggests is loosely based on the Lewis Carroll classic. Three friends are pulled into a strange world following a weird fireworks display, where they are forced to compete for survival in increasingly sadistic games. It sounds good on paper, but in an oversubscribed genre, Alice in Borderland has few redeeming features.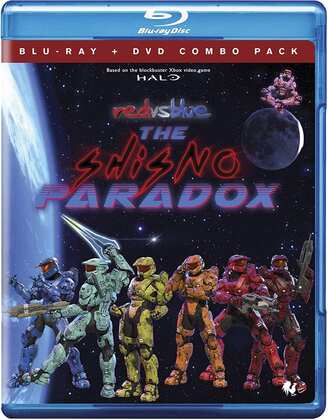 I then took a metaphorical trip across the ocean to the home of Microsoft, the creator of the Halo franchise, and the inspiration behind the long running Red vs. Blue series, the Machinima comedy that has been growing and developing, alongside the X-Box games for nigh on 20 years now. Although since Manga Entertainment lost the licence, it's getting inconvenient to collect the franchise releases. Volumes 15, 16 and 17 comprise the Shisno trilogy. I wound up importing volume 15 from Australia, the final instalment alone was released by Warner Brothers in the UK, and I had to get this volume 16,
Red vs. Blue: The Shisno Paradox
from the US. Three discs, three continents. It is more of the same inane character comedy, somehow crafted with video captures from a video game, although this time the usual Red vs. Blue sci-fi goes all timey-wimey.
This Week I've Been Mostly Rewatching...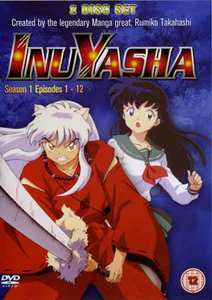 Inuyasha. I'm definitely behind the times on this one, as I'm still spinning the old Fabulous Films DVD release of the first twelve episodes of Season 1. That was released way back in 2007, and Fabulous Films never went any further than that, not helped by a couple of lazily authored discs with more than a few issues (including sync problems with the subtitles). Inuyasha comes from the pen of famed mangaka Rumiko Takahashi, but it is pretty mainstream, even quite shonen in its adventure storytelling. A modern-day schoolgirl gets sucked through a portal to the Warring States period, where she encounters the half-demon Inuyasha. They wind up setting aside their initial differences to go on a quest to recover the fragments of a sacred gem, gathering like-minded oddballs along the way.
As mentioned, Fabulous Films released the first 12 episodes of the show on a 2-disc DVD collection in 2007, which barely scratches the surface of this 200-odd episode show.
Here's my review of that collection
. It's very much batting in the Naruto and Bleach leagues. No need to be discouraged, as late last year, All the Anime released the first season in its entirety, all 27 episodes on Collector's Edition Blu-ray, followed by a standard edition release this March. It is still worth being cautious though, as there is yet to be any mention of a Season 2 release, and there are 140 episodes to go, plus tie-in movies.
Alice in Borderland was released on Blu-ray by MVM on July 4th. Cinedigm released Red vs. Blue: The Shisno Paradox in the US on BD/DVD combo in 2019.