Anime Review Roundup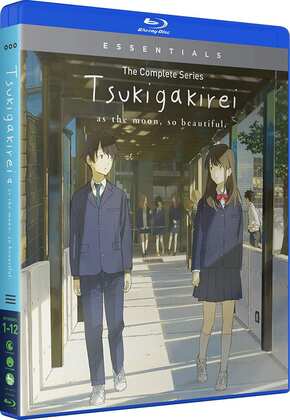 Last week's new anime site review was for
Tsukigakirei
, one of those Funimation shows that I had to import from the US, as the likelihood of a UK release is bleak indeed. Although quite recently, Funimation UK announced a Limited Edition release of Hinamatsuri, another show that I had thought would never come out here. I feel on safer ground with Tsukigakirei though, as it's a love story, a romance anime that is about two people, no harem in sight. Those shows are rarer than hens' teeth in the UK. Set in a middle school, it's a case of opposites attracting, with a bookish boy and a sporty girl making a romantic connection. They are from two different worlds, which is something their respective friends are ready to point out, and both are awkwardly shy, which makes first love even harder to navigate. It's a heartfelt and indeed heart-warming show without an ounce of cynicism. There aren't too many of those around.
This Week I've Been Mostly Rewatching...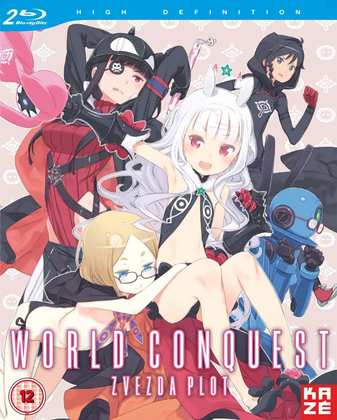 World Conquest Zvezda Plot. Putin's favourite anime? Given the pint-sized infant plotting to take over the world with her team of fetish models, maybe not. A schoolboy runs away from home, and is 'adopted' by a girl with plans for world domination. She's the leader of a group of oddballs, hidden away in an odd corner of the city, fuelled by an ancient power source, and aided by an army of cute blobs. Standing against them are a group of 'magical' girls trying to keep the peace in the city. Naturally the homeless boy goes to school with one of the magical girls, both none the wiser, and both somewhat sweet on each other. The attempts at conquest are somewhat trivial, especially at first, but they still manage to ruffle the wrong feathers and invite a backlash.
World Conquest Zvezda Plot is one of those bizarre titles that show up from time to time, which ostensibly take rather predictable and even staid anime clichés, and play them to the absurd extreme. An infant girl plotting to take over the world is definitely absurd. And while the stakes in the story get quite high and serious in the second half of the run, that absurdity is never too far away. It's a great deal of fun, and rather weird.
Here's my review
. World Conquest Zvezda Plot is an Aniplex title, and Aniplex didn't give this show much enthusiasm, releasing it as DVD only in the US. The UK is the only English territory to get a Blu-ray release, and for once you have to be grateful for French distributor Kazé Entertainment, who released it through Manga Ent back in 2016. They did an adequate job with the Blu-rays as well. It's still available to buy, and at a decent price. It's well worth seeking out if you want a break from the anime norm.
Funimation US released Tsukigakirei on BD/DVD combo in 2018, and a budget BD re-release came out at the end of 2019.