Anime Review Roundup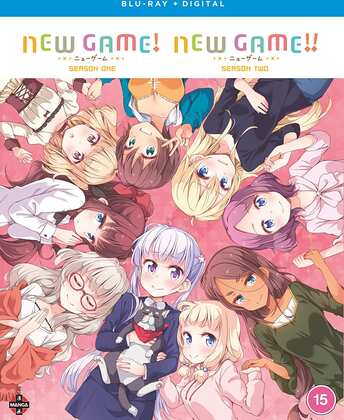 My sole anime review for last week was for
NEW GAME! + NEW GAME!! - Seasons 1 & 2.
There's a whole lot of premise to digest on the blurb, about a girl starting work at a videogame production company as a character designer on her idol's design team, but the bottom line is that the two New Game series are 'cute girls doing cute things' slice of life shows. There's a plot, and a two year story that progresses, and a bit of character development as well, but really it's about all those good feelings that you get when you invest in these characters and their quirky interactions. New Game isn't the best at what it does, but it's good enough to make you forget your troubles for twenty minutes, and given how many troubles we have these days, that's not to be sniffed at.
This Week I Have Been Mostly Rewatching...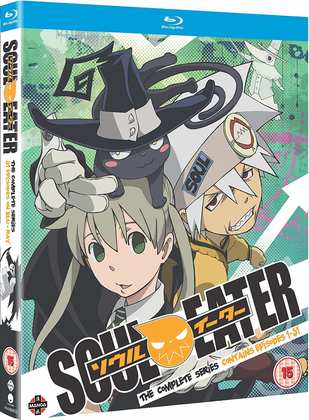 Soul Eater. This is the third and last of my Halloween picks, an unlikely long running shonen title with a whole lot of action and levelling up to partake of. Actually it's truncated at 51 episodes, but that's a whole lot of pumpkin you can eat in that time. But Soul Eater just fits Halloween like a glove when it comes to its story, and especially its aesthetic. It's about an academy that trains Soul Reapers, whose job it is to maintain the balance between good and evil in the world. Ever since it became possible to gain power by devouring human souls, the likelihood of an all powerful evil rising, a Kishin is one that the Soul Reapers must prevent, by reaping souls on the verge of becoming Kishin Eggs. 99 of those souls, plus the soul of a witch will transform a Reaper's weapon into a Death Scythe, and it's to this end that the trainee Soul Reapers and their weapons (humans that can magically transform into weapons) attend this academy where the headmaster is the quirkiest representation of Death since Terry Pratchett's creation. In true Harry Potter style, this story develops just as the world is thrown into peril.
A strong element to this show is the music, and that video is the second end theme, a credit sequence I never skip. Manga Entertainment initially released Soul Eater on DVD in the UK back in 2010 in 4 parts, a mish-mash of NTSC-PAL standards conversions and native PAL discs which was quite annoying. They subsequently promised a Blu-ray release which went on the spin cycle of postponement and cancellation for a few years; long enough that I got tired and went and imported the Australian release instead. Last year Funimation bought Manga UK, and given that they have the licence in the US, Soul Eater Blu-rays finally came to the UK,
and Stuart McLean reviewed it here.
The Blu-ray is still available, and is well worth getting.
Manga Entertainment released NEW GAME! + NEW GAME!! - Seasons 1 & 2 on Blu-ray and DVD on September 28th.