Anime Review Roundup
Good News Bad News Time From Manga Entertainment
The bad news was one of those inevitable announcements, following on from Funimation's delay of Evangelion 3.33 to squeeze in some more theatrical showings. The delay knocked on to Madman in Australia, and it hits Manga in the UK. The tentative new date is set for August 2014, and you can read more in their
post here
.
The good news was also an inevitable announcement, given that Toei had let the cat out of the bag back in December 2013. I'll let Jerome Mazandarani, Top Bloke at Manga spell it out for you though in his own words.
If you go to Amazon now, you can already get those Dragon Ball pre-orders in.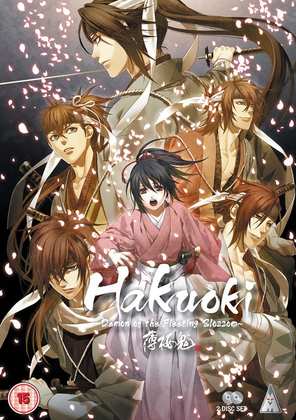 The first review last week was for MVM's grand franchise release for 2014, or at least the first instalment, in
Hakuoki Series 1 Collection
. It's set in historical Japan, around the end of the Shogun era, and retells genuine history, albeit with a strong supernatural twist, inserting an unlikely fictional character into actual events. The Shinsengumi were the Shogun's secret police force, tasked to keep the peace in a country straining under the aegis of two leaders, the Shogun and the Emperor. As various factions plot and scheme, a young girl named Chizuru heads to the capital at Kyoto in search of her missing father, and walks straight into trouble. Read the review to learn more.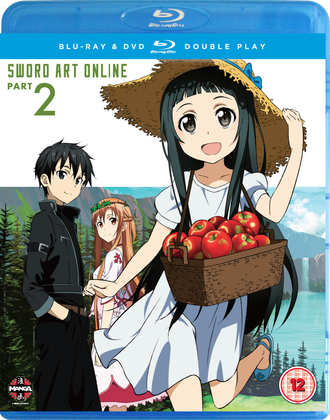 Then it was the turn of
Sword Art Online Part 2
. I wasn't enamoured of the first instalment of this story, although it's less a problem with the production values than it is the actual Matrix/RPG premise itself. But that first part also had some issues with the way it told its story that put me off even more. This second part concludes the first arc with seven more episodes set in an online videogame, but this time it doesn't have the same pacing and development issues. Click on the review to find out if that's enough for me to become au fait with its daft premise.
Sword Art Online Part 2 comes out on DVD, and DVD/Blu-ray combo courtesy of Manga Entertainment today. Hakuoki Series 1 Collection will be released by MVM next Monday, 3rd of February.