Anime Review Roundup
Anime Weekend Returns To BFI Southbank 16-18 May
It's a biennial thing with the BFI, as they curate some of the latest anime feature films to be released, as well as some classics, bringing them to UK audiences on the big screen. This year, over the weekend of 16-18 May, you'll be able to see titles like Patema Inverted, Ghost in the Shell Arise: Part 1: Ghost Pain + UK Premiere: Part 2: Ghost Whispers, Evangelion 3.0 You Can (Not) Redo, Garden of Words, Hal, Tiger and Bunny: The Rising, One Piece: Strong World, and Blue Exorcist: The Movie. Go to the
BFI website for more details
.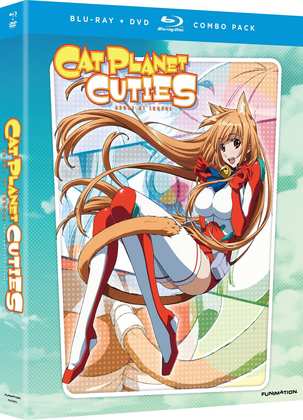 Three reviews for you last week, beginning with a second look at one of my favourite harem comedies. I actually went and got the Blu-ray DVD combo of
Cat Planet Cuties
from the US, with a Blu-ray that I can't even watch, as the UK release just had one too many niggles for my liking. It's still the same show though where a big breasted alien girl with cat ears and a tail pays a visit to Earth, and gets up to all kinds of shenanigans with a hapless teen male. Click on the review to see if a better transfer, better subtitling, and better authoring overall makes the US DVD really that much better than the UK DVD.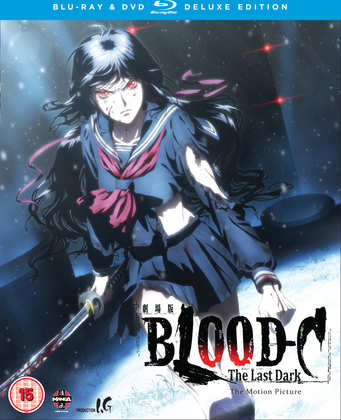 Then it was the turn of the
Blood-C: The Last Dark
feature film. I reviewed Blood-C the television series last year, and found it to be a well animated, atmospheric, gory, and violent horror anime that was curiously dull and lifeless. The Last Dark movie transfers the action to the big city, throws a whole lot more budget at the animation, and gives the story a little more depth by widening the character focus beyond simply just the main character Saya. Click on the review to see if this is enough to elevate the film beyond the series.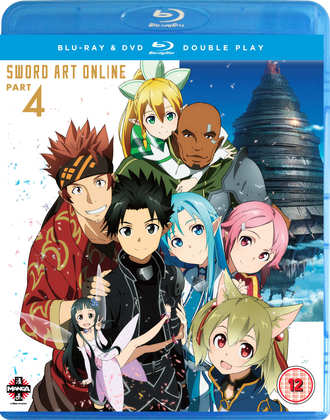 I rounded off the week with a look at
Sword Art Online Part 4
, the concluding instalment of the highly popular RPG anime series. It's a popularity I haven't been able to understand as yet, and little changes for this final review. At least I hope it's the final review. There's a second series of Sword Art Online coming out later this year in Japan. Anyway, fans of the show can click on the review and point and laugh derisively at how manifestly I fail to get the point of the show. If anyone agrees with me, make yourself heard, I'm beginning to feel like King Canute here.
Cat Planet Cuties was released by Funimation on Blu-ray DVD combo back in 2012, but there's a mega cheap S.A.V.E. edition coming out this year, which is well worth it. Blood-C: The Last Dark came out on Blu-ray DVD Combo and DVD last Monday from Manga Entertainment, and they also release Sword Art Online Part 4 on DVD, and Blu-ray DVD combo today.