Your T-shirt just got personal
ScanMe
 has given the classic T-shirt a digital twist. Using clever QR technology that allows you to create your own personal barcode, the ScanMe interactive tee turns an outfit into a walking identity card.
ScanMe.com is a new social interaction sensation that uses personalised QR barcodes to get people in the real world instantly connected online. Your unique ScanMe barcode stores your personal contact information and links others to your social network profiles with one quick scan on a Smartphone. The range of scan-able T-shirt designs from ScanMe incorporate your personalised QR barcode to create a totally individual look, and give you an interactive style that screams modern fashion.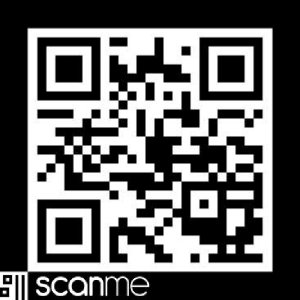 From as little as £9.95 you can choose an exclusive T-shirt design into which your personal barcode will be artistically incorporated. There are 16 different tee designs to choose from and ScanMe has teamed up with a number of top name graphic artists to design many of the collection.
Recognised graphic designer,
 Matt W. Moore
, who has created custom design for the likes of Ray-Ban and Ford in the past, has designed ScanMe's collectible "C.Y.O.B - Choose your own adventure" tee. Other designers include: the 
Rod Hunt Illustration Studio
, which has worked with the Lightbox Museum and Gallery; 
Steve Cox
, a renowned children's book illustrator who was the approved Roland Rat artist and a joint designer on the animation series Count Duckula; and '
Beach
' a professional illustrator whose work has appeared in books, magazines and newspapers around the world.
You can create your own personal QR barcode and get your modern, interactive T-shirt over at ScanMe.com or download the ScanMeBarcode app from the
 Apple App Store
 now for a convenient and simple way to get started.