Reallusion Announces Big Lens Update - Includes Support for iOS 7
Reallusion announces updates to Big Lens app.
When it comes to creating great-looking images, it's all about focus. Big Lens gives you the ultimate in focus and filter tools for your iPhone. Whether you're a novice or pro photographer, Big Lens is your secret weapon that will turn your iPhone/iPad into a professional SLR camera.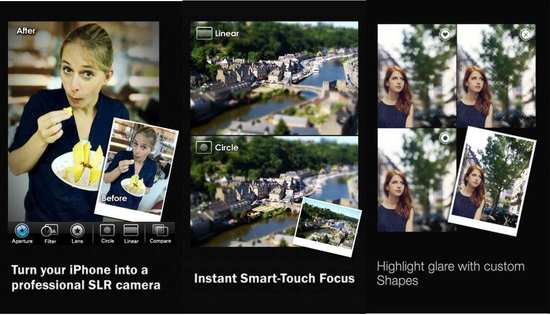 Main Features
Smart Focus System. Simply use your finger tips to focus your images without any previous knowledge in Depth-of-Field. You can use basic geometric shapes or a lasso tool to auto-focus your target, or you can chose advanced mode to manually define your focus area. Smart Focus will then automatically refine your selection with precision.
Change Background with Various Apertures. Adjust the aperture in Big Lens with a single gesture to instantly change the blur level of the out-of-focus area. Larger apertures blur the background more!
Instant Smart-touch Focus/Blur. Be able to modify the focus and blur area with your fingers in no time. Use simple gestures to enhance and retouch focal areas to make the subject of your photos really pop!
Edge Blur Adjustment. Adjust the blur edges by simply moving the blur edge slider. Beautify images and create a more natural feel by sharpening and smoothing your focus edge with oneeasy slider.
Highlight Glare with Custom Shapes  - offers 9 unique lenses that allow out-of-focus light points to blur into shapes like hearts and stars (Bokeh effect). This great tool turns simple-looking backgrounds into atmospheric backdrops.
Awesome Filter Effects. More than 24 filters that allow you to enhance color, increase contrast, or add Lomo effects. The result is spectacular filter simulation results right from your iPhone!
Let There Be Light with HDR. Big Lens helps to capture colour and light depth as we see it in reality by including the High Dynamic Range (HDR) button for retaining graphic details that would otherwise be lost. The HDR function automatically adjusts light, contrast, tones, colors and more to bring original details back into your photos.
Restore Last Session. Restore your last work session without having to open a saved project. Even if your Apple device turns off to save battery power or memory space. Big Lens will always keep a saved version of your last session and restore it upon restart. Never lose your work again with Big Lens.
Import High-res Images. No longer do you have to guess which pixel your friends are. With Big Lens, now you can work with higher resolution images imported straight from your onboard digital camera.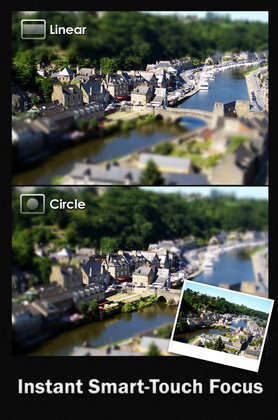 iPhone 3G users can import up to 2MP images, and Big Lens will optimize the images to 960x720 for editing and sharing.
iPhone 3GS / first generation iPad users can import up to 10MP images, and Big Lens will optimize to 3MP.
iPhone 4 / 4S / second generation iPad users can import up to 12MP images, and Big Lens will optimize to 8MP.
To learn more about Big Lens, visit the iTunes Store, and download
http://itunes.apple.com/us/app/big-lens/id470460905?ls=1&mt=8
or visit Reallusion to get more information:
iphone.reallusion.com/