96% of ScanMe members would recommend a personalised barcode
Could personal barcodes be the next big thing in social interaction? ScanMe members answer with a resounding "Yes!" 
 
Barcode scanning is a fashionable trend, riding a huge wave of popularity with Smartphone and social media users alike. Bridging the gap between online and offline social interaction, the personalised barcode concept is being adopted by both individuals and businesses as an innovative and interactive way to connect with new people. But, just how big is QR technology and who is using it? ScanMe has surveyed 2000 of its members to find out.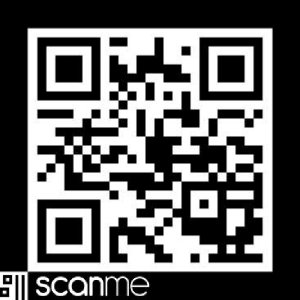 ScanMe.com
 has over 350,000 accounts and has created over 750,000 barcodes to date. Having developed QR technology into a new social media platform, ScanMe's personalised QR barcode service is taking the online world by storm.
ScanMe.com was recently ranked number 1 website by UK national television show, 
The Gadget Show
, which saw its member numbers increase by 300%. 
John Harrison, co-founder of ScanMe commented "Our appearance on The Gadget Show led to a staggering increase in our member numbers. Clearly the general public, especially the tech savvy, are extremely intrigued and excited by QR technology. We are aware, however, that the masses are still very much in the dark about it.  After we saw just how many members we gained from The Gadget Show exposure we decided to survey our members to gain further insight into exactly who is aware of the concept and their opinion of their experience."
Not surprisingly, 80% of ScanMe members were already aware of QR barcodes before they created their own, having already seen them being used in the media, mostly in magazines and on brochures, although 1 in 10 had also seen barcodes being used on television advertising. Prior to creating their own QR Code 88% of ScanMe users had scanned someone else's barcode. Notably, 87% highlighted that they now notice barcodes a lot more since creating their own.
 "QR barcodes are currently most popular as a tool for marketers - after listening to our users we have developed a service that offers analytics tools for business purposes. This means marketers and businesses can track and report on: by whom; on what; where; and when barcodes are being scanned, providing a new way to monitor advertising success - so the infiltration in the public eye is already very high. But unless you know what you are looking for, barcodes are easily overlooked. We guarantee that if this is your first introduction to QR barcodes you too will begin to notice just how many barcodes are already out there in plain sight. It is this process that will drive awareness. Word of mouth is potently powerful when it comes to emerging technology concepts," said John.
 Demonstrating the technology's versatile application, 77% of ScanMe members have created a barcode specifically for business use. Of these users, half have already added their barcode to their businesses marketing material; 2 in 10 have added their barcode to their website and 3 in 10 to their business card, underlining the technology's popularity as a marketing tool.
The ScanMe member survey unveiled that, after having created their own barcode, 97% of users would recommend QR technology to others and over half had already done so. When asked, 81% of ScanMe users said that they believed the personal barcode would be the next big thing in social interaction using technology! Only 7% of members surveyed said that they didn't think QR technology was for them, the majority of users rated their experience from good to excellent.
"With consumer understanding and interest consistently increasing its only a matter of time before the personalised barcode becomes an internet sensation. I think our research shows that users who have already adopted the technology are fully backing the concept, so we are pleased to have established our brand in the market at an early stage. We are quickly becoming known as the QR Code social connection tool of choice. Not only is ScanMe a free service used by thousands of individuals, but it's actually built for Smartphone viewing - whereas many QR barcodes providers have not fully developed their propositions to suit the technology's primary platform. It is important to get the technology right to ensure the consumer gets the best user experience. Developments and new creative ideas for the application of QR technology are always just around the corner; as with any new technology, it is evolving at an astonishing rate and we are pleased to be right in the thick of it," said John.
Providing a snapshot of the average personalised barcode user, the survey revealed that Apple powered device users made up three quarters of ScanMe members. Over half of users are male, although there is only a slight difference between the sex split. It also highlighted that the majority of users are aged between 21 and 30 years old.
 ScanMe has since launched its first app for the iPhone - 
ScanMe Barcode