Danny Dyer in Dead Man Running out on DVD and Blu-ray this March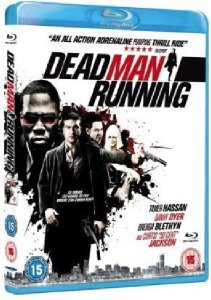 DANNY DYER FANCIES GINGER NICOLA FROM GIRLS ALOUD!
…and wouldn't mind a bit of Helen Mirren, Stephanie Beacham and Gloria Hunniford 
London, Friday 12 February - Supporting his latest DVD Dead Man Running also starring 50 Cent - Danny Dyer bares all just in time for Valentines Day in an interview* this month, where he confesses he prefers Nicola out of Girls Aloud: "Nicola, the little ginger one. She looks like a proper little ghetto bird, and I love that 'cause I'm a ghetto nut myself. She looks a bit grubby and that. I quite like that. She needs a fackin' good scrub, that girl. I'd like to give her a nice scrub. That's it though, I'd just scrub her and then f*** her off".
Danny goes on to say: "I love an old bird. They're great, old women. I find 'em weirdly attractive. I quite like Stephanie Beacham. I've been watching Celebrity Big Brother and last night she had pigtails in her hair. I got a stirring in my loins. Helen Mirren as well, chuck her in the mix. That'd be a right fackin' foursome. Helen Mirren, Gloria Hunniford, Stephanie Beacham and me. Love it!"
Danny also talks about his semi-naked photoshoot with Attitude magazine, if he's a gay man stuck in a man's body, his views on Amyl Nitrate and "the pinnacle of achievement in my life was.having my penis from The Business on
www.famousmales.co.uk
".
You can catch DANNY DYER
in
DEAD MAN RUNNING
-
out on DVD on 1st March 2010