Burnout Paradise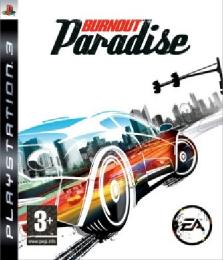 Certificate / Rating: Retail Price:
£49.99
Release Date:
25/01/2008
Genre: Driving
Perspective: 3D
Resolution:

Related Websites:
http://www.criteriongames.com/burnout/paradise/

Platforms:
Playstation 3
XBOX360

Publishers:
Electronic Arts

Studios:
Criterion Games

Description:
Welcome to Paradise City! Home to the biggest evolution in the Burnout series. Now races are no longer taking place in an enclosed track but in a full scale open world. From the highrise delights of Downtown Paradise to the stunning vistas of Silver Lake you will find yourself in a game world that looks as stunning while stationary as it does at 200 mph!

Awesome new modes, incredible vehicles, online innovations and the freedom to enjoy the game your way!