Anime Review Roundup
Miracle of Mai Mai Miracles!
Anime Limited's kickstarter for Mai Mai Miracle has been a resounding success so far, two thirds of the way through its funding period. There are eleven days to go, and so far they have raised some $79,000 dollars in pledges. That's easily funded the release, and hit two stretch goals which include a dub, and a reproduction of the theatrical pamphlet. The next stretch goal should be announced presently, and Anime Limited are trying to lock down the rights for the film's soundtrack to be included. They've recently added a barebones tier if the disc in an Amaray for $35 is all you require.
At this time, they've announced a Q&A session with Mai Mai Miracle's director Sunao Katabuchi at 11pm GMT through Reddit.
More details on this and the
link for the kickstarter are here
.
Animax on Playstation 3
Those of you who like to stream free anime can now stream
Animax to your TV
via their Playstation 3 app, which makes a change from having to peer at a PC screen. I won't mention that Animax being a Sony company, and wanting European exclusivity for the anime streaming service on a Sony device have apparently locked out all other services from UK PS3 accounts, most notably Crunchyroll. Oh look, I went and mentioned it...
Watch and Tweet, Tweet and Watch
Manga Entertainment are having a Tweet-Along event for the first instalment of Magi, with fans able to watch the first three episodes of the show as a virtual group. Thursday 27th at 7pm is the time, and all you need is a TV, a DVD or Blu-ray player, a copy of the show, and access to Twitter. I won't say any more, lest I let my own feelings about the conjunction of social media and entertainment escape and taint the article. Instead here's a jpg of the announcement.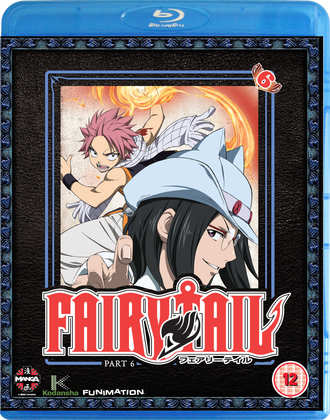 It was all Blu last week which is a promising state of affairs for UK anime, if more and more titles are coming out in high definition. Of course just because it's on Blu-ray doesn't necessarily mean that it will look fabulous, and neither does it mean that it's actually worthwhile. It was a case of the former for
Fairy Tail Part 6
, which continues the magical shonen action series, which went on extended hiatus before Manga resumed it late last year, now upgrading it to Blu-ray. Fairy Tail is one of those shows that is animated at less than full HD, and has to go through a degree of upscaling beyond that of other anime when it's presented on Blu-ray. The increase in image quality of the Blu-ray over the DVD isn't that tangible. After a bit of a lull in Part 5, made harder by having to catch up with the show and the characters after such a long break, Part 6 sees a little comfortable familiarity restored to the world and characters of Fairy Tail.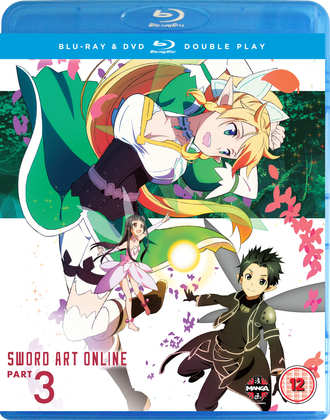 It's definitely a case of the latter when it comes to my review of
Sword Art Online Part 3
, which may look and sound absolutely gorgeous in high definition, but the story leaves a lot to be desired. Part 3 if anything, actually sees standards slip. I'd recount my issues with its story here, but I don't think I could bear the consequent depression. You'll just have to click on the review and read for yourself just how far my heart sank with this story.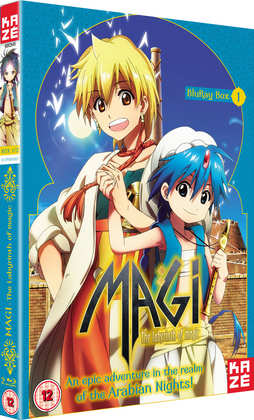 Finally for the week, it was a UK exclusive. We are the only English speaking territory to get
Magi: The Labyrinth of Magic Part 1
on Blu-ray. The US hasn't got it, and neither has Australia. It's the most recent anime take on the Arabian Nights tale, although Magi's interpretation is pretty loose. A little Magi named Aladdin and his djinn, Ugo encounter a labourer named Alibaba, and a slave girl named Morgiana. Their world changes when they conquer a dungeon and obtain great power and magic.
Fairy Tail: Part 6, and Sword Art Online: Part 3 are released today on DVD and Blu-ray by Manga Entertainment. Magi: The Labyrinth of Magic Part 1 is a Kazé title, but as usual Manga Entertainment are distributing it for them in the UK. It too is out on DVD and Blu-ray today.