Anime Review Roundup
Anime Limited Launch A Kickstarter Campaign
For the last couple of months, Anime Limited, those wonderful people behind the All The Anime label who hit the ground running in 2013 with Cowboy Bebop and Perfect Blue on Blu-ray, have been teasing us with the promise of a unique title destined for an English territory debut through means of a kickstarter project, one that would allow it to be marketed to both the US and the UK. Today was the day that the project was announced, although at the time of writing, the actual Kickstarter Page is yet to be approved. That title is Mai Mai Miracle, and you can read all about it on
Anime Limited's blog page
. Here's the trailer to be going on with...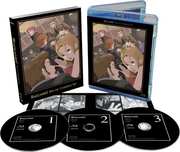 Three reviews for you last week, beginning with one of my favourite titles, made just a little bit more favourite-r by getting the HD upgrade to Blu-ray.
Baccano!
was actually animated in SD resolution, but it turns out that the original DVD release left a little something to be desired, and even if it is only up-scaled, it is one of the best up-scaled Blu-rays around, practically eliminating compression, and bringing out even more detail. That makes watching this Prohibition era set mish-mash, time jumping, character crazy comedy action fantasy drama all the better.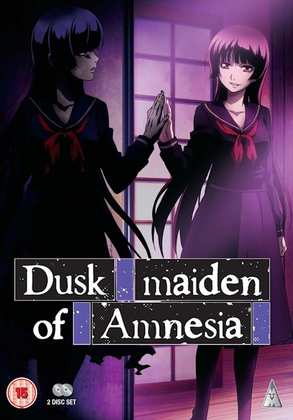 Then it was the turn of
Dusk Maiden of Amnesia Collection
, a show that I had little knowledge about when I first approached the discs, but a show that got me with its first episode. It's a show about a school's Paranormal Investigation Club, whose president just happens to be a ghost. It's funny, it's sexy, it's spooky, it's dramatic, it's chilling, it's heart-warming, and it has one the most engaging romances I have seen in anime. It's an oxymoron of a show, two completely antithetical halves somehow coming together and becoming bigger than the sum of their parts.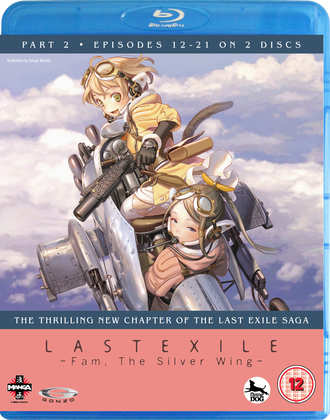 The week ended with me catching up with the conclusion of
Last Exile: Fam, The Silver Wing in Part 2
. This time I got to check out the show on Blu-ray, and took in the exhilarating aviation action sequences, and the Gonzo world-building as it was meant to be seen, in HD. There's no denying that it's a beautiful show, but in comparison to the original Last Exile, the story and characters in Part 1 left something to be desired, this time catering for the mainstream anime fanbase. Click on the review for Part 2 to see if the conclusion manages to buck things up and rescue the show from mediocrity.
Baccano! was released on Blu-ray by AniplexUS in 2011, but is Region AB compatible. There should still be a few copies floating around. MVM will release Dusk Maiden of Amnesia Collection on DVD next week on 10th February, while Manga Entertainment's release of Last Exile: Fam, The Silver Wing Part 2 comes out on DVD and Blu-ray today.