Page 22 of The Biden Presidency 2021

RE: [VIDEO] The Biden Presidency 2021

RE: [VIDEO] The Biden Presidency 2021
Pete-MK

(Elite Donator)

posted this on

Friday, 9th April 2021, 06:27
"This isn't the time for that discussion"...

============================
Writer`s Release

RE: [VIDEO] The Biden Presidency 2021
admars

(Elite)

posted this on

Saturday, 10th April 2021, 16:14

RE: [VIDEO] The Biden Presidency 2021
Si Wooldridge

(Reviewer)

posted this on

Saturday, 29th May 2021, 19:20
https://www.whitehouse.gov/briefing-room/statements-releases/2021/04/07/fact-sheet-biden-harris-administration-announces-initial-actions-to-address-the-gun-violence-public-health-epidemic/

OK, so according to the above we should already have:

The Justice Department, within 30 days, will issue a proposed rule to help stop the proliferation of "ghost guns."

We're probably about a week or so away from the following being available as well:

The Justice Department, within 60 days, will issue a proposed rule to make clear when a device marketed as a stabilizing brace effectively turns a pistol into a short-barreled rifle subject to the requirements of the National Firearms Act. 

The Justice Department, within 60 days, will publish model "red flag" legislation for states.
So have any plans been announced yet?  Just asking as we've now had yet another major incident in the US as you will know:
https://www.bbc.co.uk/news/world-us-canada-57293174

---------
Si Wooldridge
Reviewer

http://synth.myreviewer.com

RE: [VIDEO] The Biden Presidency 2021
Snaps

(Elite)

posted this on

Saturday, 29th May 2021, 22:59
None of which will have any effect whatsoever.

I find the intention to restrict the use of a 'stabilising brace' particularly amusing as pretty well the only way to own a pistol in this country is that it has what you could refer to as a stabilising brace which combines with a longer barrel to give a minimum overall length of 24 inches.

Snaps


---
My new Flash Fiction blog. All my own work
500ish
---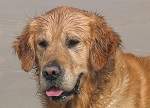 I am not young enough to know everything.

RE: [VIDEO] The Biden Presidency 2021
admars

(Elite)

posted this on

Wednesday, 16th June 2021, 15:20