Page 1 of Virtual reality

Virtual reality
Snaps

(Elite)

posted this on

Sunday, 18th October 2020, 17:39
Does anyone have this and care to comment on equipment and the pros and cons.
I've never even tried it so I'm about as genned up as a quick Google and the odd bit on Beeb's Click program.

Snaps


---
My new Flash Fiction blog. All my own work
500ish
---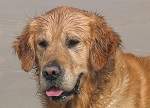 I am not young enough to know everything.

RE: Virtual reality
I have an Oculus Rift (not the new Rift S). It's amazing for some things, as an experience it's incredible. I know it sounds silly, but you can easily on some subconscious level forget you aren't really there.

It is immersive in a way no other game experience is. Whilst I was playing Superhot VR I got slightly off balance and instinctively went to lean on a table to regain it. The problem was, this table only existed in the game. On a conscious level I knew this wasn't real, it is not a real looking game.

Another part of this game, it asks you to jump off a building, and in another hold a gun to your head, they are both deeply disturbing moments even though it's a game and you know it's not real.

There are downsides though...

Remember when early LCD projectors had horrible honeycombing? Welcome home honeycombing! You tune it out most of the time, but it's always there, and especially horrible when you are trying to look at detailed things like text on buttons you want to press, etc. In Elite Dangerous, there is a lot of moving your head close to see what something says, like you have bad eyesight.

The best entry level VR is Oculus Quest, but that is increasingly being tied to Facebook accounts. In fact if you buy now, that's it, you are buying a Facebook product and if your account is banned... well good luck with that! Also, it's Facebook so who knows where this horrible data mining rabbit hole is going.

PlayStation VR is not as good but a good way to enjoy it, although I think it is not as good in a number of ways that someone who has it is better telling you about.

If you go with Rift S or Vive, say hello to an expensive PC system to drive it. The last thing you want in VR is your PC struggling to keep up, or you will get sick really quickly.

Another downside of VR is moving around. I have roomscale VR, but my room isn't big, and it's certainly not the size of Skyrim's universe, so moving around you usually have a number of options. I prefer teleportation which kills the emersion slightly, but makes me the least sick, and I suffer from motion sickness so I don't need a game doing that to me.

Talking of motion sickness, many VR games for me are fine, and I can play them for an hour or two before I have to stop (after getting used to wearing a headset). But one driving game I tried made me want to vomit in about 30 seconds.

Oh, that's another thing, it gets very warm strapping two monitors to your face, two inches from your eyeballs.

All this said, VR games are quite amazing.


Editor
MYREVIEWER.COM

My Flickr Photostream

RE: Virtual reality
Snaps

(Elite)

posted this on

Sunday, 18th October 2020, 22:45
I don't think it's at the top of the shopping list, lottery wins aside, but I am curious to give it a go.
Room size environments, Nah.
I have a man cave but there's bigger walk in wardrobes.
What sparked the interest again was listening to an interview with the guy who started the Drone Racing League and the fact their simulator is available as a game and they even select real life competitors from the winners of that.
No I have no delusions that I'd be one of them.

Snaps


---
My new Flash Fiction blog. All my own work
500ish
---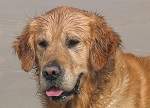 I am not young enough to know everything.

RE: Virtual reality
Jitendar Canth

(Reviewer)

posted this on

Monday, 19th October 2020, 12:14
I always thought VR might be fun to experience, as long as you didn't mind looking like a twonk.

===========================
Jitendar Canth

Quote:
"I thought what I`d do was, I`d pretend I was one of those deaf-mutes."

Site Reviewer at DVD Reviewer & MyReviewer

Carving out a niche with a pneumatic drill at Anime @ MyReviewer.com

RE: Virtual reality
Quote:
Jitendar Canth says...
"as long as you didn't mind looking like a twonk"
VR has no mirrors, in Beat Saber I think I'm the coolest dancer in the world, because VR has no mirrors.


Editor
MYREVIEWER.COM

My Flickr Photostream

RE: Virtual reality
bandicoot

(Elite)

posted this on

Monday, 19th October 2020, 17:56
Here is a mind boggler with VR.

If you are into making games, a mirror in the real world is just a mirror, a reflection of the real world that you cannot get into. There is not a real world behind the mirror.

But in VR within a game, a mirror reflection is made by a 'real' VR room being behind the mirror to create the refection, so you could actually step into the VR room in the mirror. So in a game world the reflection is real. Played a few games where you step through the mirror.

Also they use the same trick for a reflected floor that is meant to represent a polished floor, where there is a 'real' VR room under the 'real' VR room on top.

Going to finish my drink now :D

RE: Virtual reality
Andy c

(Elite)

posted this on

Tuesday, 20th October 2020, 02:38
Just got an Oculus Quest 2 and tried it for the first time last night with a flight sim called DCS. Don't really know what I was expecting  except to be able to look around but it completely transforms the game. Every switch and dial has depth. Even the glass on dials. Open the canopy and stick your head out one side and the airflow noise hits you. Amazing nailing a Spitfire along at full boost just above the ground dodging buildings and trees while looking wherever you want. Really does give the nearest impression of flying I've come across.
Pretty much like this but without the irritating in flight music!

Music Obsessive, Sufferer of GAS (Gear Acquisition Syndrome) Motorsport Coach. Sarcasm Specialist.
This item was edited on Tuesday, 20th October 2020, 02:39