Maps of Hell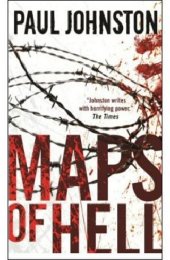 Authors:
Paul Johnston

Retail Price (Hardback): Retail Price (Softback):
£6.99
Retail Price (Ebook): ISBN:
9780778303732
First Published:
2010
Description:
Crime writer Matt Wells could never have conjured a plot this twisted. A secretive militia running brainwashing experiments in a remote location have made him a subject. He knows they have been feeding him instructions, but why? Taunted by maddening snatches of a life he can't trust as his own - including memories of a woman he feels he should remember - Matt's accused of three gruesome murders. On the run from his kidnappers and the law, Matt must piece everything together - before it's too late.
Publishers:
MIRA