Cold Comes the Night starring Brian Cranston hits DVD in February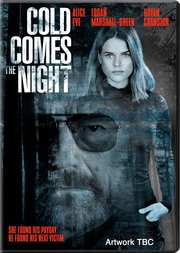 Missing the acting talents of Bryan Cranston in your favourite TV show? Well now you can catch him as a protagonist in a crime thriller out on DVD this coming 17th February.
Sony Pictures Home Entertainment
have announced the release of
Cold Comes the Night
, directed by Tze Chun and starring Alice Eve, Logan Marshall-Green and Cranston.
With a runtime of 87 minutes, a 15 rating and extras that include deleted scenes, the recommended retail price for this release will be around £13.99.
Synopsis and trailer follow...
Chloe and daughter Sophia live in a rundown motel on a lonely highway pit stop. As the proprietor of the motel, Chloe is in financial trouble and has let Billy, a corrupt cop, take advantage of her situation. One night, Topo, a nearly blind career criminal, and his driver stop at the motel while en route to deliver cash to an unknown boss.
After an accident kills his driver and impounds his car, he takes Chloe and Sophia hostage and forces Chloe to be his new driver and guide, using Sophia as collateral. They set out after Billy, who has stolen Topo's money from the car. Hoping to escape to a better life, Chloe tries to strike a deal with Topo but soon finds herself in over her head, and a series of double crosses leaves a cloud of mayhem and murder.