BBC Worldwide in March part three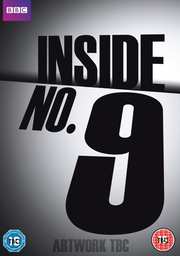 Following on from
yesterday's look
at various releases coming out in March courtesy of
BBC Worldwide
, here is the second of multiple parts. Today we start with another DVD arriving on 17th March, carrying a recommended retail price of £20.42.
Inside No 9
is a sinister six-part anthology comedy series by Steve Pemberton and Reece Shearsmith.
Originally screened on BBC2, this contains half a dozen truly spooky tales starring Reece and Steve themselves, but also featuring a great array of British comedy talent, such as Katherine Parkinson and Tim Key. Each story is set in its own world with tories that will as entertaining as they are scary.



Out a week later on 24th March is
David Attenborough's Natural Curiosities: Box Set
, containing both the first and second series for a RRP of £25.52.
Sir David Attenborough shares the stories of some of the most extraordinary creatures that have bewildered and continued to intrigue him, from the peculiar patterns of a zebra's stripes to the evolutionary quirk of the egg-laying platypus.

Each episode explores the stories behind two natural curiosities, linked together by a common theme. Sir David's gift for storytelling combined with wonderful images of the animal subjects seen in a distinctive way creates a compelling natural history series with a difference.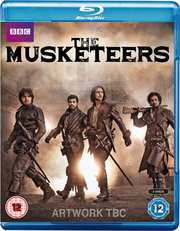 Then finally for today, on both DVD and Blu-ray, we have the new swashbuckling drama
The Musketeers
. The price for the standard definition release will be £25.52, whilst the high def version will set you back £30.63.
This ten-part adaptation of Dumas' masterpiece tells the story of an elite group of soldiers who protect their Royal Masters at any cost. As they are propelled across seas and battlefields from masquerade balls to a remote convent, the Musketeers defend the honour of the Queen and the life of Constance Bonacieux, d'Artagnan's true love.
More next week!